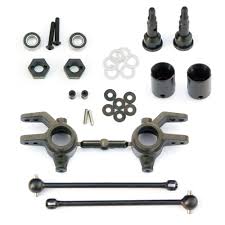 The new addition of performance parts is expected to provide resources buyers cannot find online.
Indianapolis, Indiana (PRWEB) April 10, 2013
Subaru has retained a lead in the automotive industry worldwide as a performance and off-road automaker. This company produces parts and complete automobiles for sale around the world. Despite production in the USA, many performance parts can be hard to locate through some retailers. The AutoProsUSA.com company has added used Subaru performance parts for direct sale online. The discounted pricing and inventory can be browsed at http://autoprosusa.com/subaru-oem-parts.
Engines, transmissions and general auto parts are typically sold by distributors to retail companies. These parts makeup a large percentage of what is requested by buyers. Since Subaru is the original automaker producing performance parts, these parts can be limited in access to buyers in some parts of the United States and Canada. The new addition of performance parts is expected to provide resources buyers cannot find online.
The AutoProsUSA.com company represents a new trend in the automotive industry. This company is a retailer and seller to both sides of the automotive industry. Sales made to trade industry companies has helped to build the reputation of this company online. The new sales platform created this year for vehicle owners is opening up the distribution options for all buyers regardless of business status.
The opening of several specialty shops on the AutoProsUSA.com website this year has created more opportunities for specific parts to be found easier. The company database is now linked to used OEM, performance and aftermarket parts for buyers. This database can be accessed immediately online and from any Internet connected device.
About AutoProsUSA.com
The AutoProsUSA.com company has installed its discount auto parts database online for trade industry buyers and parts buyers in the U.S. and Canada to use successfully. This company provides retail services as well as price quotations from other companies online. The resources that are available on this website are helping more buyers find the parts and prices that cannot be found through some companies online. The AutoProsUSA.com company is owned and operated by experts in the industry to distribute import and domestic parts at discounted pricing.