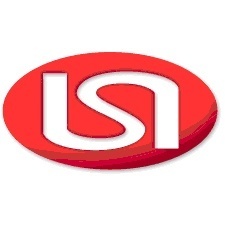 Making smart decisions about global submissions strategies early in the process is vital to success or failure because the implications last for the entire lifecycle of the submission
WHIPPANY, N.J. & BOSTON (PRWEB) June 24, 2008
The comprehensive, integrated solution combines ISI's flagship products, eCTDXPress and ISIPublisher, with several new powerful features that remove administrative burdens from the Regulatory Affairs or Operations departments in an effort to accelerate timelines for taking products to market. The Suite adds to ISI's industry-leading submissions applications the Submission Manager, a new module that provides a single view of all submissions, focusing on submission management, metadata, and the relationships between submissions. This provides the point of integration between ISI's platform for assembling and managing eCTDs, paper-based submissions, or non-eCTD Electronic Submissions (NeES).
"The global pharmaceutical industry is experiencing a downturn in growth to roughly six percent a year, thanks to loss of marketing exclusivity by products in a number of major therapeutic categories, lower contributions from new products because of increased scrutiny of their value, and slower take-up by doctors and healthcare systems," observed Paul Chung, Executive Vice President at ISI. "Life sciences organizations must look to emerging markets with growth rates in the double digits such as China, India, Brazil, Russia, Mexico, Turkey and South Korea, to supplement revenue streams. Firms are challenged, however, by the nuances required by each of these respective regulatory bodies, which is why we designed our suite to remove the complexities of multi-region regulatory submissions, whatever format they take."
In addition to the varying degrees of technical maturity and eCTD acceptance among regulators, there are other factors impeding life sciences companies from submitting new drug applications across regions. Chief among them is the International Conference on Harmonisation, the governing group that developed the eCTD, did not address the type or technical content required in their guidance, which means regulators are given leeway in how they interpret the standard. Language requirements also add complexity as submission templates must be configured to adapt to disparate languages with widely different alphabets.
"Making smart decisions about global submissions strategies early in the process is vital to success or failure because the implications last for the entire lifecycle of the submission," added Chung. "Organizations need to understand the drivers for efficient global eCTD filings to make these critical decisions."
A Flexible Solution for Firms of All Sizes
The integrated ISI Regulatory Solutions Suite allows pharmaceutical organizations of any size to fully leverage their existing product portfolios due to the ease of transferring submissions data into the required format for every market in which they wish to sell therapies. This enables them to maximize the technology return on investments already made when conducting drug development. In addition, the Suite allows the creation of any application format from within the same product suite based on an existing application regardless of starting point – eCTD, paper dossier, or NeES, dramatically reducing the amount of rework.
For companies already leveraging one of ISI's submission products, the path forward is simplified, as all ISI products share the Submission Management tool, common user interface, back-end database, and some common functionality that allow the products to work seamlessly together. With this foundation in place, companies will also be able to add applications in a stepwise fashion as business demands grow or the submission environment becomes more complex.
The ISI Regulatory Solutions Suite can be purchased as an end-to-end suite, or as standalone modular applications. A key component of the ISI Regulatory Solutions Suite, ISIRegTracker, offers a comprehensive submission tracking and licensing management solution, completing the information management requirements of any Regulatory Operations/Affairs department. Virtual Link Manager -- which is tightly integrated with the regulatory suite -- and ISIRender create further productivity gains, and are also built on the same platform. These perfectly complement the regulatory submission process, enabling the business to decide when to perform critical process steps, whether upstream or downstream.
Tags: eCTD; regulatory submission; global submission; ICH; document management
Suggested Links: FDA eCTD Guidance; ICH Specification
About Image Solutions
Founded in 1992, Image Solutions, Inc. (ISI) is a proven market leader in providing submissions solutions, process services and consulting to Life Sciences companies as a way to improve clinical and regulatory processes that bring new medicines to market. ISI was among the first professional services firm to deliver electronic submissions to the industry and since has delivered more than 1,600 electronic submissions and 900 eCTD submissions. The company has a 48 percent market share among Top 50 global pharmaceutical for its flagship submission product, eCTDXPress, and 4 of the top 10 pharma now have ISIPublisher.
ISI is a privately held company with headquarters in Whippany, New Jersey and operations throughout the U.S., Europe and Asia. ISI also remains committed to giving back to society and sharing its success with others by donating 10 percent of annual net profits to over 20 recognised charitable organisations. For more information, visit the company website at http://www.imagesolutions.com.
Image Solutions, Inc., ISIToolBox,ISIRender, Virtual Link Manager, eCTDXPress, ISIPublisher and ISIRegTracker are trademarks or registered trademarks of Image Solutions, Inc. which may be registered in the United States and internationally. Other brand names may be trademarks or registered trademarks of others.