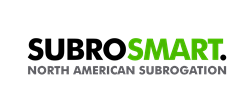 We were thrilled to introduce our innovative suite of subrogation products to the national insurance and subrogation market. - Gregory M. Zarin, President + CEO
Dallas, Texas (PRWEB) November 18, 2014
North American Subrogation, a pioneer in delivering innovative, comprehensive subrogation services launched its Subro Smart Product Suite to widespread acclaim and interest last week at the annual national conference hosted by National Association of Subrogation Professionals (NASP) in Orlando, Florida.
The company's presence at the capacity conference comes on the heels of co-founder Gregory M. Zarin's article, The Next Frontier: Exploring Cyber Claim Subrogation Recovery, featured in NASP's Fall 2014 publication, Subrogator Magainze. North American Subrogation has developed, retooled, and refreshed various methods of prosecuting subrogation claims through its Subro Smart program, which includes Subro Kick-Start, Smart Partnership, Smart Syndicate, and Smart Acquisition.
With North American Subrogation's guidance under this framework, insurers, self-insureds, and underwriters are able to improve recovery success through refeshed and effective attention to their subrogation recovery efforts. "We were thrilled to introduce our innovative suite of products to the domestic insurance and subrogation market. We connected with a large number of highly focused and motived attendees to discuss how we can all Subro Smart together," said Gregory Zarin, President + CEO of North American Subrogation.
The theme of this year's NASP conference was "The Future Is Now" which showcased high-profile companies at the forefront of modern subrogation. "Our core strengths are highly responsive service, experience, and intelligent recovery. Our team works directly along side our clients' goals and efforts to build a positive collective effort." said Jason Vanacour, Managing Director + General Counsel of North American Subrogation.
To learn more about North American Subrogation, visit http://www.SubroSmart.com.