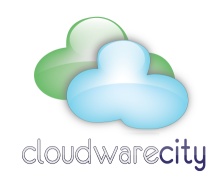 all that is left to consider is where the revenue is delivered and how much more available time there is to develop an application, service or content website
Warrington, England (PRWEB UK) 29 March 2012
>>> Why subscriptions, and how can an all-in-one subscriptions service provider assist the marketing of web-based apps, services and content (Cloudware) and what issues are there to overcome?
Cloudware City is a storefront with a difference. The store helps to market and sell cloud-based products whilst the back end handles all the subscriptions management and accounting.
From a marketing and sales perspective, the service enables clients (Vendors) to start offering subscriptions to online apps, services and content in the cloud. With subscriptions, end user customers are attracted to lower prices associated with 'pay as you need' subscriptions rather than larger perpetual costs, and are satisfied by instant delivery and continuously updated software and content, like digital media and membership websites.
The main issue involved is cost – to sell and market a new web application, service or content website there can be some considerable upfront costs and challenges, and so anything to reduce that is a good thing. The idea is that selling the products by offering subscriptions all managed through the cloud through an all-in-one provider lifts these considerable barriers of market entry. Cloudware City markets, sells and manages the subscriptions of such products through its shopping cart facility, subscriptions management and authentication system in return for a fixed flat rate percentage of sales revenue and saves significant time also.
The customer purchases the product through the storefront, and then they are electronically permitted access through the cloud to the product they have purchased. Client websites securely communicate with a subscriptions database through the cloud and access is granted only to valid subscribers. Cloudware City App Store can be found here
>>> What alternatives are there to this kind of cloud implementation?
When it comes to alternatives, the vendor would have to source a payment gateway, obtain a merchant account from a bank, acquire subscriptions and customer management software and it would have to be secured and integrated into their e-commerce website. This mostly comes with up-front and regular costs and that's just the technical side. Clients would also still have to do 100% of the sales and marketing as well.
Cloudware City (a little like the Apple App Store) provides access to a ready-made storefront and sales platform with a growing customer base. If a cloud-based store isn't used, customers will always have to be found by other means.
>>> How complicated is it and what should be considered before deployment of a subscription service?
Cloudware City is a very easy to use a platform where it's practically all done for you. Basics like a product description, subscription period and price are the main parameters - there is nothing complex involved at all. (A short video can be found at https://cloudwarecity.com/vendor?123a) The sales process itself is taken care of automatically and focus is given on making it as easy and transparent to use for the end user customer also.
Consideration should be given to the product to be sold. Is it actually going to be of use to anyone? This is an easy answer if it's just monetising an existing, popular service. However the key benefit of using a solution like Cloudware City is that you can go to market to test new application ideas with little financial risk. The alternative - expense in terms of time and money of sourcing, developing and managing the individual components of an all-in-one solution should be considered when deciding how to move forward with subscriptions.
>>> What are the disadvantages of using the cloud?
The internet itself is pretty robust, but if the application can't communicate with the storefront to validate a subscription, a user might not be able to access a purchased product - various techniques can be used to mitigate however - the same issue occurs with any cloud service, payment gateway or likewise. Check what assurances the chosen provider has, such as SLAs (service level agreements) and whether their service is operated from a high-tier datacentre with reliability at heart. Cloudware City provides SLAs on service availability. Details can be found at https://cloudwarecity.com/vendor?123a
>>> How does it save time and effort by using an all-in-one cloud provider like Cloudware City?
Everything is handled automatically - sales and marketing is integrated with the management of customers, subscriptions and authentication, so all that is left to consider is where the revenue is delivered and how much more available time there is to develop an application, service or content website.
>>> What could the alternatives be?
Alternatives to an all-in-one solution like Cloudware City are essentially about sourcing solutions to the independent aspects. There are recurring billing solutions out there in return for relatively high monthly fees, but they still require a bank for a merchant account and payment gateway, and software for managing users' subscriptions, further with monthly fees and then entrust that it is all secure. There are also subscriptions software packages/plugins as well at a price, but as with the recurring billing solutions, they all need connecting into your website with various levels of complexity.
Without an all-in-one provided solution, vendors get very quickly into upfront costs and integration issues, which means that more development effort is needed to get it working. With a cloud-based solution like Cloudware City (https://cloudwarecity.com/vendor?123a), a site can be collecting subscriptions revenue within minutes.
>>> What are the top 10 points to consider when selecting a cloud based subscriptions service provider?
1. Look for a reputable partner, with a security and reliability perspective, and check out case studies and customer testimonials;
2. Ensure the solution chosen is easy and cost effective to set up and meets the subscription needs from the perspective of the vendor;
3. Check that the solution is straightforward and intuitive for purchasing customers to use;
4. Check out integration options, documentation, software and plug-ins to work with the vendor's website;
5. Ensure security through mechanisms like SSL certificates and strong encryption of sensitive data, privacy policies etc.;
6. PCI Compliance is critical when handling card payments. Ensure all parts of the puzzle are compliant with the PCI-DSS – any solution that doesn't place PCI compliance requirements on the vendor saves a considerable headache or two;
7. Ensure the solution has a sound and desirable technical and customer support backing;
8. Consider the all the costs - both tangible and intangible - and the alternatives;
9. Do not underestimate sales and marketing aspects of web storefronts;
10. Equally however, do not set any solid expectations – it's possible to sell people things they don't need, but it's almost impossible to sell something they don't want.
>>> What predictions of the future?
We are still at a very early stage of a cloud revolution with HTML 5, and with Apple and Microsoft pushing HTML 5 web applications. We are potentially on the verge of seeing a potential shift from platform specific applications to web-based applications that work on any device.
There are going to be a lot more platform independent, web-based applications not only for availability reasons but also since a subscriptions/usage billing model is fairer (more affordable, pay for what you need), and ensures a regular revenue stream unsusceptible to concerns of software piracy, much better for the developer or content provider.
Any solution that can minimise entry costs into such a marketplace is a very worthy consideration, more so in this economic climate. Cloud-based services do all the hard work for you leaving you to develop your core application, service or content.
-----
With 90 day's free and limited lifetime memberships on offer, there's never been a more cost effective way to start out selling web subscriptions in the cloud with Cloudware City.
For further information please visit Cloudware City
END