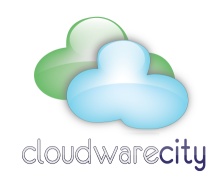 Vendors looking to capitalise on mobile technology need a workable payment solution and Cloudware City now meets that need
Warrington, England (PRWEB UK) 30 April 2012
Cloudware Hosting Ltd has recently been trialling a Mobile version of their Cloudware City storefront - cut down and optimised for smaller displays, improving page load times and usability for devices particularly on slower GPRS networks. Along with many of the other streamlined features such as the recently announced "ExpressRenew" the update underpins an elevated user experience and improves customer satisfaction when purchasing online subscriptions through the store.
Cloudware Hosting Ltd, providing a unique all-in-one marketplace, recurring billing, management and authentication platform for selling subscriptions to cloud based content or apps, announce their latest update to the Cloudware City Web App Store to snap pages into view on mobile devices.
The mobile enhancement incorporates the latest technology to determine which browser and device is being used, with the option to switch between the regular pages or mobile experience at the click of a link at the top of each page. Mobile friendly pages are ever increasingly important with the explosion in hand held internet capable technologies such as Apple's iPhone, iPad, Google Android, Blackberry and other ultra mobile platforms.
Vendors who are also looking to take more advantage of mobile web applications welcome the latest update.
Commented Keith Hall, Founder and CEO, "As we see increasing numbers of mobile users, it becomes crucial to keep in touch with their requirements for ease and speed of access. Vendors looking to capitalise on mobile technology need a workable payment solution and Cloudware City now meets that need. Ever since our update went live, page load times have plummeted on mobiles, transforming the user experience. The amount of data transferred is also minimised, saving money on their mobile provider data plans."
The Cloudware City Web App Store can be found at https://cloudwarecity.com/store?124a
Vendors enjoy the advantage of zero up-front charges and a pay-as-you-go service platform and rocket their apps and content sites to market with Cloudware City's unique platform. Wordpress and Joomla plug-ins are freely downloadable and content providers can build out lucrative sites without the distraction of complex software development or payment handling concerns.
Perfect for online web apps and membership websites, after a quick, less than three minutes sign up, Cloudware City provides everything necessary to start signing up customers who are then billed to access a vendor's website or content. All major credit and debit cards are accepted, no special banking arrangements are required and the only thing the website owner need decide is where they want their money sent. Now Vendors can target mobile users as easily as their desktop counterparts.
Further details can be found at https://cloudwarecity.com/vendor?124a
About Cloudware City
Cloudware City was set up specifically to address the billing and subscription needs of online content providers. Cloudware City uses the latest web technologies to provide easy, seamless access to a fully featured subscription billing and authentication management platform. Delivering easy to use subscriptions billing to content providers of all sizes allows the content providers to concentrate on their own business whilst Cloudware City handles subscriptions. Hassle Halved - Success Shared.
Cloudware City can be found at https://cloudwarecity.com