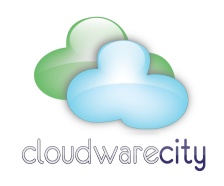 ultra low investment entry into subscriptions services
Warrington, England (PRWEB UK) 2 March 2012
Cloudware City announce their free trial period now runs for 90 days. This means new customers can really get a feel for how the system can generate recurring subscriptions revenue with ease and without financial risk.
With the explosion in membership websites appearing as ever increasing numbers of quality content sites turn to paywall solutions from ever diminishing advertising returns, Cloudware City is set to be right in the middle with its turnkey solution covering sales, marketing, billing, subscriptions management, accounting and authentication facilities in one simple solution.
Said Keith Hall, Founder and CEO, "Combined with our famous three minute install with popular plug-ins for WordPress and Joomla, this extension of our trial period cements our position in ultra low investment entry into subscriptions services for anyone interested in generating regular revenue from their web site."
In return for a fixed 30% commission, Cloudware City provides sales and billing, subscriptions management and access control to websites through its unique cloud-based combined service platform.
Offering ready made plug-ins for Joomla and WordPress, Cloudware City also enables content providers to build lucrative membership subscription websites without requiring any software development effort or up front costs.
Details can be found at https://cloudwarecity.com/vendor?122c.
About Cloudware City
Cloudware City was set up specifically to address the billing and subscription needs of online content providers. Cloudware City uses the latest web technologies to provide easy, seamless access to a fully featured subscription billing and authentication management platform. Delivering easy to use subscriptions billing to content providers of all sizes allows the content providers to concentrate on their own business whilst Cloudware City handles subscriptions. Hassle Halved - Success Shared.
Cloudware City can be found at https://cloudwarecity.com
###