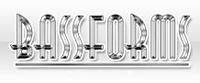 Bassforms fiberglass enclosures are made with the kind of quality that our customers expect for their systems
Verona, WI (PRWEB) September 26, 2007
SuperCrewSound, the ultimate online resource for better bass in an automobile, proudly introduces Bassforms to its complete collection of subwoofer enclosures. For years, SuperCrewSound has provided customers with discounted prices on premium car and truck stereo gear. With a wide range of subwoofer boxes and enclosures, the team at SuperCrewSound knows that the California-based company's line of products is an ideal addition to their assortment of tools to make any ride sound loud and clear.
"Bassforms fiberglass enclosures are made with the kind of quality that our customers expect for their systems," SuperCrewSound owner Mark Markham explians. "These aren't easy to find as stocked product, so we are thrilled to include them on our site."
Markham has good reason for his excitement. These speaker box enclosures have a history in high-end automobiles such as Ferrari, Lamborghini, Maserati and Rolls-Royce. But an expensive vehicle does not have to mean expensive speaker box enclosures for a sound system, and Bassforms prices are among the most competitive on the market. Made of 100 percent fiberglass with additional layers of matting, Bassforms' speaker box enclosures' durability ensures any truck or car owner that their stereo system will stay safe.
As a consistent innovator, Bassforms dedication to creating new products for customers' growing needs makes SuperCrewSound the ultimate place for the latest and greatest in stereo sound for the road. Rather than take away valuable trunk space, Bassforms custom-designed sub box enclosures leave plenty of storage space. SuperCrewSound makes installation easy on their customers, too. With an online how-to manual, anyone who purchases a set of Bassforms enclosures can understand how to upgrade their system without the help of an auto shop.
While Bassforms manufactures its products based on their performance and ability to create good sound, the company recognizes the need for style, too. Customers can look forward to even more options to match their speaker box enclosures with their interior and exterior colors. SuperCrewSound is not only known for their wide selection of enclosures and amplifiers, including standard models to custom-fitted enclosures, but also their package discounts on subwoofers and amplifiers. With the addition of Bassforms to their product list, SuperCrewSound includes sub boxes for every kind of vehicle. From American-made trucks to international sports cars, customers can find the right protection for their stereo systems.
SuperCrewSound is a discount car stereo equipment reseller based in Verona, Wisconsin focused on offering the best subwoofers and subwoofer enclosures at the best prices. For more information and the chance to see some of this equipment, please visit http://www.supercrewsound.com.
# # #