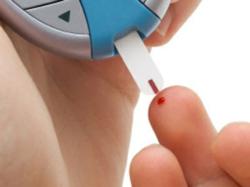 Many people have already found relief of their diabetes symptoms with Sucanon, and this is because it addresses the root of the problem, which is a decreased insulin sensitivity, rather than treating isolated symptoms
(PRWEB) January 10, 2012
Sucanon announces a new diabetes treatment that works in a natural manner by increasing the sensitivity of body tissues to circulating insulin and providing relief of unpleasant diabetes symptoms that decrease the patient's quality of life and productivity.
A nutraceutical is a medical term derived from the words "nutrition" and "pharmaceutical", which represents a compound that originates from natural sources such as herbs, plant roots or cereals, and which serves the purpose of a medical treatment or prevention method for some diseases. In a simplified manner, a nutraceutical can be regarded as both a nutrition component and a medical therapy for certain disorders.
There are many nutraceutical products available on the market, and many producers make effectiveness claims that are not based on scientific research or clinical trials. While certain herbs have proven medical properties and beneficial effects in several diseases, others often have no proven positive actions and sometimes may even prevent the sufferer from seeking effective treatment by wasting precious time.
Diabetes is a medical disorder that affects millions of people in the United States. Most patients suffer from Type 2 diabetes, which causes symptoms such as weight gain, increased thirst and hunger, frequent urination, nausea and excessive fatigue. These symptoms are caused by a decreased sensitivity of body tissues to circulating insulin that leads to high blood sugar, even when there is no impairment of insulin production and blood levels of this hormone are normal.
After being tested in multiple clinical trials and research studies, Sucanon, a new holistic herbal-based nutraceutical, offers an effective alternative to traditional diabetes drugs. Unlike traditional diabetes drug therapies, Sucanon is not associated with significant side effects and does not cause low blood sugar, which is a dangerous and frequent occurrence with more aggressive conventional treatments. Moreover, because Sucanon is a herbal-based nutraceutical compounded from natural products, it is not associated with adverse events that occur with incorrect dosage adjustment.
Many people have already found relief of their diabetes symptoms with Sucanon, and this is because it addresses the root of the problem, which is a decreased insulin sensitivity, rather than treating isolated symptoms. Although you may still need to continue with your traditional diabetes drugs for a while until a change in metabolism occurs, Sucanon offers diabetics a natural alternative treatment approach to your diabetes.
About Sucanon
Sucanon is a class of diabetic medications called "insulin sensitizers." Pre-clinical and clinical studies show that Sucanon and other insulin sensitizers lower a patient's blood sugar by increasing the muscle, fat and liver's sensitivity to the body's own naturally produced insulin.
###