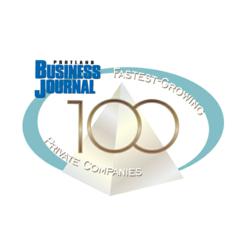 Wilsonville, OR (PRWEB) May 29, 2012
The Portland Business Journal ranked Succeed Management Solutions, LLC (Succeed) as one of the fastest growing companies in Oregon for 2012, calling the company "one of the stars to watch." Succeed will be issued an award from the Portland Business Journal on June 21, 2012 at the Hilton Hotel in recognition of the company's success in providing consultative risk management services to insurance companies.
Curt Shaw, President and CEO, started Succeed, offering risk management consultative services. As part of this process, Succeed developed software technology to increase its efficiency and enable powerful results for its clients. The Succeed team came to realize that its solutions would benefit other risk management professionals and began to provide the software services to clients worldwide.
Succeed now offers an industry-leading comprehensive suite of web-based risk management solutions, coupled with unparalleled services for organizations to develop and manage risk mitigation programs. "Through our innovative solutions, we are preventing thousands of injuries and accidents, which is the heart of what we're about. This saves immeasurable loss to individuals and organizations' bottom lines," said Curt Shaw.
Fortune 500 firms, and the largest and most successful insurance companies, brokerages, associations and Risk Retention Groups use Succeed's technology to reduce risk and increase bottom line results. Succeed's powerful risk management solutions improve efficiency and increase the quality of risk management services to reduce risk factors for all clients in all business sectors.
Associations, captives, insurance pools, insurance agents, brokers, and carriers earn increased business with Succeed's web-based Risk Management Center™, while minimizing their clients' losses. Succeed's web-based Risk Management Center gives the tools to provide its partners' loss control and risk management services that their competition cannot provide.
Succeed continues to develop and implement new innovative and proactive risk management products to increase risk management performance and efficiencies, while decreasing loss.
"We were excited to hear the news! It's great that Succeed was recognized for our growth and hard work. We have a very unique Software as a Service (SaaS) Risk Management Center that helps many international organizations prevent losses. That is our number one objective! Our momentum will only increase as we capitalize on the opportunities before us," said Curt Shaw.
About Succeed Management Solutions, LLC
Succeed offers a holistic suite of critical applications, collectively known as the Risk Management Center™. The applications contain all the tools needed to manage and develop a proactive HR and Risk Management program, and assist with incidents and claims, OSHA reporting, Hazard Communication, Safety Data Sheets, Behavior Based Safety, Job Descriptions, Employee Training, and more. Succeed also offers all the needed support services and manages Certificates of Insurance, Material Safety Data Sheets, creates Custom Online Trainings, and more.
Succeed is recognized as the leader in providing web-based Enterprise Risk Management services for tens of thousands of organizations world-wide.
More information on Succeed is available via their website: http://www.succeedms.com.