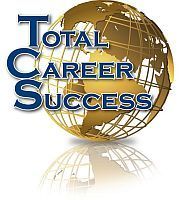 You are who you are and what you are because of what has gone into your mind. You can change who you are and what you are by changing what goes into your mind.
Houston, TX (Vocus) September 17, 2010
Tom Ziglar, CEO of Ziglar, Inc. will be featured on Total Career Success, an Internet show on VoiceAmerica Talk Radio Network, at 11 a.m. Central on Monday, September 20. The show is designed to inform listeners and encourage them to achieve their career goals by featuring experts and business leaders to provide advice on job search and career advancement. Son of the inspirational Zig Ziglar, Tom carries the torch to continue the vision of personal and career success that has transformed the lives of millions through the life and work of his father. He will share:
•Personal lessons on achieving one's potential
•Zig's Greatest Accomplishment
•The 7 components of success
•The secret of sustained success
•Web 2 Technology and success
Tom Ziglar loves writing and speaking about the Ziglar Pure and Simple Philosophy, and nothing makes his day more than hearing about how their message has made a difference in the personal, family, professional, or spiritual life of someone touched by it. Ziglar believes everyone can achieve success, but that there are no short cuts. Through social media like blogs, Twitter, Facebook, Tom corresponds with people from all walks of life around the world giving them truthful and transparent Pure and Simple answers to their toughest questions. Ziglar does not change what works and what has worked for a life time are the lessons he learned from his father. When you do what smart people do, you become smart, and you perpetuate success.
Zig Ziglar said, "You are who you are and what you are because of what has gone into your mind. You can change who you are and what you are by changing what goes into your mind."
Tom Ziglar said, "One of the all time best ways to succeed is to have a great attitude. In a recession, there is no substitute for being positive. If you are out of a job, be positive and someone will want to hire you! If you working, be positive and you are more likely to keep your job. Customer service ought to be at an all time high as companies seek to retain every customer and client."
"Tom Ziglar models the qualities that ensure success," Sheryl Dawson, co-host shared. "Honesty, integrity, and faith are fundamental to character, to relationships and to happiness."
Ken Dawson, Total Career Success show host added, "The Ziglar core philosophy is that you can have everything in life you want if you help other people get what they want. The Ziglar mantra of encouragement and hope is one that resonates with everyone. When you are encouraged you cannot help but have hope. When you have hope you have a future."
Dawson stated, "When you understand the principles of success in any walk of life, you can take control of your life and career. The Ziglars are masters at communicating those success principles."
To listen to the broadcast, please visit voiceamerica.com and click on the Total Career Success icon. The show will air live at 9 – 10 a.m. Pacific time on September 20 and will then be available as an archive on the web site or to be downloaded to MP3 players and cell phones, or from iTunes http://www.itunes.com/podcast?id=311541702.
For 7 free videos on career transition for boomers and every generation, visit http://www.betterjobbetterlife.com.
About Tom Ziglar
As CEO of Ziglar, Inc., Tom Ziglar not only shares a last name with his father, Zig Ziglar, but he also carries on his philosophy, which is simply that you can have everything in life you want if you will just help enough other people get what they want. Tom began his career in retail and direct sales. He joined the Zig Ziglar Corporation in 1987, learning every aspect of the business as he climbed from working in the warehouse, to sales, to seminar promotion, to sales management and then on to leadership. With the last name Ziglar, Tom has had a lot to live up to. He is boldly taking Ziglar, Inc., into the world of social communities, Twitter, blogs, and webinars to present the tried and true message of hope, integrity and positive thinking to a whole new audience. While the content has remained consistent, the method is ever-changing. For more visit tomziglar.com
About Total Career Success
Total Career Success, which is broadcast on VoiceAmerica, the world leader in Internet Talk Radio, aims to engage listeners in new ways of thinking about their potential, their goals, and their future. The show hosts are Ken and Sheryl Dawson, principals of Total Career Success, Inc. and authors of Job Search: The Total System, 3rd edition. They have served corporations in outplacement and career development as well as talent management optimization for 30 years in their consulting firm Dawson Consulting Group. The show presents guests who are experts in their fields to share the lessons they have learned in succeeding in their various areas of excellence and to discuss tips about a broad range of career issues, from specific career opportunities, to industries and workplace changes, to financial and career advancement considerations. To access their free job search and career transition video series visit betterjobbetterlife.com For more information, visit totalcareersuccess.com.
# # #