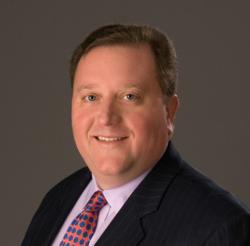 In Successful Acquisitions, M&A expert David Braun shares his unique and rigorous "Roadmap to Acquisitions" for small and mid-cap businesses.
Washington, D.C. (PRWEB) April 09, 2013
Capstone will host a short, live video webinar with CEO and author David Braun about his new book, Successful Acquisitions, published by AMACOM, on April 10, 2013 at 1:00 pm – 1:30 pm EDT.
Purchasing another company can be a powerful way to secure competitive advantage, expand market share and increase profits. In Successful Acquisitions, M&A expert David Braun shares his unique and rigorous "Roadmap to Acquisitions" for small and mid-cap businesses.
During this live webinar, the author will discuss his systematic approach to M&A, and the purpose of his new book. Attendees will have the opportunity to ask author David Braun questions about all aspects of external growth and his proprietary method for buying "not-for-sale" companies.
Successful Acquisitions: A Proven Plan for Strategic Growth is a practical guide to mergers and acquisitions. The book is based on David Braun's experience as a consultant in mergers and acquisitions. Every step of the process described in Successful Acquisitions is drawn from real-world experiences with clients that have grown their companies with the author's help.
Successful Acquisitions has already garnered praise from leaders in the academic and business worlds. Larry B. Pulley, Dean of the Mason School of Business, The College Of William & Mary, said:
"David Braun has managed to nail the art of Successful Acquisitions. The book offers business leaders a clear perspective with abundant real-life examples. It is an essential read for companies looking to buy or sell."
Dennis Mussell, former CEO of Chicken of the Sea, said: "David Braun has authored the best book I have read on the subject of assessing growth options for small and mid-cap firms and, with startling clarity, he outlines the basics of the M&A process. This book is a must-read for the CEO and CFO, or management aspiring to those positions. Over twenty years' experience is poured into this book that enlightens the reader on a step-by-step 'Roadmap to Acquisitions'."
Successful Acquisitions is available at Amazon and Barnes & Noble.
To register for the live webinar, please click here: https://www3.gotomeeting.com/register/486789006
Please note: The number of attendees at the webinar is strictly limited.
About the Author
David Braun is an authority on Mergers & Acquisitions with more than twenty years' experience formulating growth strategies in a wide range of industries. Over the past twenty years he has addressed more than 20,000 top-level business executives in the American Management Association and Vistage International as well as a wide variety of industry trade organizations. His company, Capstone, has particular expertise in assisting in acquisition of closely held, not-for-sale businesses, and has completed more than US$1 billion in transactions.
For information about David Braun and Successful Acquisitions, visit http://www.SuccessfulAcquisitions.net.
For information about Capstone, visit http://www.CapstoneStrategic.com.