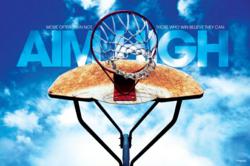 "The best basketball coaches are master motivators, and there's much business managers can learn from them and apply to workforces to keep employees motivated year-round."
Boca Raton, FL (PRWEB) March 30, 2012
With the men's college basketball tournament approaching its final weekend and a champion to be crowned on Monday night, Successories.com, the leader in employee motivation and employee recognition, has released their top ten motivation tips that can be learned from basketball coaches and applied to your employees.
"As someone who has played organized sports and have children who have played organizes sports, I know first-hand that it's hard to keep players motivated through a long season and then a post-season tournament," says Ted Struhl, CEO of Successories. "The best basketball coaches are master motivators, and there's much business managers can learn from them and apply to workforces to keep employees motivated year-round."
Struhl pointed to these top 10 tips we can learn from basketball coaches to improved employee motivation:
1. Recognize the importance of individual motivation. As Vince Lombardi said, "Coaches who can outline plays on a blackboard are a dime a dozen. The ones who win get inside their players and motivate."
2. Be a teacher. The best coaches know that instead of focusing on winning and losing (the bottom line), helping a player learn what to do reaps the greatest motivation and growth.
3. Explain the reason why. If your team doesn't understand why it must perform certain drills – or in this case, repeated work tasks – they will quickly lose motivation. Explaining a reason why is a proven psychological trigger that causes people to take a desired action.
4. Celebrate small successes – both team and individual. It's a long season (or fiscal year). Show your team that you are committed to seeing them improve by celebrating specific goals and achievements so they can experience success in the short term.
5. Relentlessly reward hard work. Coaches get what they reward. Publicly praise a player each practice for finishing first in a sprint or drill, and watch the other players vie for that attention.
6. Measure performance. There are a multiple of stats that can be measured on a basketball team, from points, rebounds and assists per game to shooting percentage to minutes on the floor. It's the same in the business world. It can be number of calls made to number of items shipped to number of articles written. Measurement can help keep personal, internal motivation stoked.
7. Show you care and improve relationships. Watch any player interview during the tournament and you'll notice they ALL say that their relationship with their coach is special. This is true of ex-players, YEARS after leaving school. Just imagine if you had that type of relationship with your employees.
8. Inspire your players. Phil Jackson is famous for quoting Zen philosophy to his players. Morgan Wooten was famous for reciting motivational poems. However you choose, addressing your team in an inspiring manner yields motivation.
9. Find out what motivates each player. Bobby Knight can still be heard on the radio exhorting the fact that not all players should be treated the same. Some need to be propped up, some need a kick in the pants (though I am not sure that's the phrase Coach Knight would use). The same is true of your employees on an individual level – what works as motivation for one may not work for another.
10. Take a break. Coach Jim McGannon thinks one of the most important ways to keep players motivated is to encourage them to get AWAY from the game several times a year. Recently, at Successories, we held our own "March Madness," where employees competed in a 2-person basketball shot-making tournament. The championship was played to a packed house and was followed by an awards ceremony and gourmet pizza luncheon. While it may have been 2-3 hours of employees not working, it gave everyone a much-deserved break and let them just enjoy each other's company.
"Good luck to the four teams left in the tournament. I know that each team's coach is pulling out all the stops in trying to find the best ways to keep their players motivated for just two more games. It may just be motivation and will that determines the ultimate champion," Struhl concluded.
# # #
About Successories
Successories offers exclusive, high-quality products and programs for your motivational, recognition and promotional needs. Having motivated more than 1 million customers, Successories is the authority on motivation and presents in-depth information on how to motivate yourself and your employees on a daily basis. Successories allows you to personalize any motivational or recognition product – or even design one yourself – with its innovative, unique "Create Your Own" online tool. Successories also features iQuote, the largest curated collection of motivational quotes, diligently maintained by in-house Quoteologists. For more, please visit http://www.Successories.com.