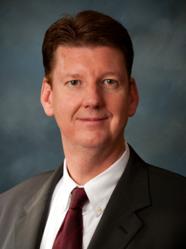 Jacksonville, Fla. (PRWEB) December 04, 2012
The Suddath Companies announces a key addition to its executive leadership team with the appointment of Michael J. Brannigan to the new role of executive vice president and chief operating officer.
With deep experience in the transportation and supply chain industries, Brannigan will complement the existing executive team as the company continues to focus on improving the overall operational effectiveness of customer service, operations, technology and integrated services.
"We are extremely pleased to have Mike join our team after a long and extensive executive search. This position is vital, and Mike's primary function will be to enhance procedures and controls for operational efficiencies and integration across all Suddath business entities," said Barry S. Vaughn, president and CEO of The Suddath Companies.
"Changes in processes, regulations and customer expectations require service providers in our industry to apply a broader vision with a tighter focus in order to maintain the level of service to which Suddath is committed. In order to support this need, Mike's role will also focus on implementing innovative technological solutions for our global client base, new service offerings to broaden market presence, and future acquisition and new development activities," said Vaughn.
Brannigan previously served as chief financial officer of iGPS and brings more than 20 years of finance, accounting and operations experience. Prior to joining iGPS, he spent 17 years at Ryder System, Inc., holding a number of leadership positions including senior vice president of corporate development and strategy, chief of operations for fleet management solutions, senior vice president of asset management, and vice president of corporate planning and international finance. Prior to Ryder, Mike held positions at Procter & Gamble and Arthur Andersen. He holds an MBA from Cornell University and an undergraduate degree in accounting from Albright College.
"Suddath has a rich history and impressive record as an industry leader in global transportation and relocation, and I am really looking forward to joining the organization at such a transformative time," Brannigan said.
About The Suddath Companies
Established in 1919 and headquartered in Jacksonville, Fla., The Suddath Companies is a diversified group of domestic and international service companies. Its affiliates specialize in worldwide household goods relocations, global mobility, commercial moving and workplace solutions, warehousing and logistics management, trade shows and exhibit displays, and special services. The Suddath Companies has more than 1,700 employees nationwide, operates in 19 locations throughout the United States and has strategic alliances serving more than 150 countries. Suddath is also the largest agent of UniGroup, Inc. (United Van Lines LLC and Mayflower Transit LLC). For more information, please visit http://www.suddath.com.
###
Atlanta | Charlotte | Chicago | Dallas/Ft. Worth | Ft. Lauderdale |Houston | Jacksonville | Los Angeles | Melbourne | Miami | Milwaukee | Minneapolis/St. Paul | New York/New Jersey | Orlando | San Francisco/San Jose | Seattle | Tampa/St. Petersburg | The Villages | Washington DC/Baltimore