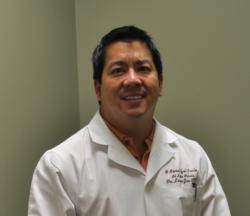 SUGAR LAND, TEXAS (PRWEB) February 07, 2013
A Beautiful Smile at Lake Pointe is offering cosmetic braces for less than half the regular price during the month of February.
The special is for the Sugar Land dental office's popular Six Month Smiles adult braces program. For this month only, if patients enroll in the Six Month Smiles program with Dr. Lance Jue, the lead Sugar Land dentist at A Beautiful Smile at Lake Pointe, the entire cost of the program will be only $3,500. The program usually costs patients $7,100.
The Six Month Smiles program is designed for adults who would like to improve their smile but don't want to pay for veneers or wear braces for years. The cosmetic braces used in Six Month Smiles work with clear braces and tooth-colored wires to make the braces less noticeable up-close and almost impossible to notice at a distance. The program can last anywhere from four to nine months, but most patients will complete it within six months.
"Millions of adults are unhappy with their smile," Dr. Jue said. "We chose to start offering Six Month Smiles because we wanted to remove some of the obstacles that keep people from getting the smile they've always wanted. We're hopeful that the special we're offering this month will convince people that now is the time to improve their smile."
To read more about Six Month Smiles, click here. To schedule your appointment with Dr. Jue, call 281-549-5177.
About A Beautiful Smile at Lake Pointe
A Beautiful Smile at Lake Pointe is the Sugar Land dental practice of Dr. Lance Jue. It has served the Houston area's restorative, cosmetic and general dentistry needs for 19 years. Dr. Jue makes an effort to listen to every patient to give him or her the appropriate treatment. Earlier this fall, the practice opened a med spa, which offers treatments such as microdermabrasions, chemical peels, laser hair removal, laser vein treatment, wrinkle treatments and tattoo removal.
###