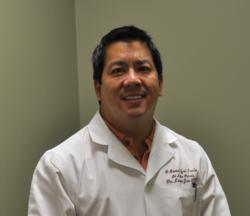 SUGAR LAND, TEXAS (PRWEB) January 08, 2013
A Beautiful Smile at Lake Pointe is now offering free dental consultations to patients on their first visit.
The Sugar Land dentists at A Beautiful Smile at Lake Pointe offer free consultations to new patients interested in any of the dental office's services, including laser dentistry, sedation dentistry, teeth straightening, veneers, teeth whitening, bridges, crowns, dental implants, periodontal treatments and more.
To complement their free consultation offer, the dentists are also offering a $99 new patient special, which allows new patients to get a dental X-ray, cleaning and exam with Dr. Lance Jue, one of Sugar Land's top cosmetic dentists for only $99. Dr. Jue has 20 years of experience in dentistry and uses his talent and skill to help his patients get the smile they've always wanted.
"The free consultations we're offering will be a good opportunity for patients to get to know our office and learn more about procedures they might be interested in," Dr. Jue said. "Especially for the cosmetic or restorative procedures we offer, it's helpful for the patient to have an opportunity to ask questions about the procedure and learn about what it entails. This free consultation will give patients the chance to do that without feeling pressured into the procedure."
To learn more about the new patient special at A Beautiful Smile at Lake Pointe, click here.
About A Beautiful Smile at Lake Pointe
A Beautiful Smile at Lake Pointe is the Sugar Land dental practice of Dr. Lance Jue. It has served the Houston area's restorative, cosmetic and general dentistry needs for 19 years. Dr. Jue makes an effort to listen to every patient to give him or her the appropriate treatment. Earlier this fall, the practice opened a med spa, which offers treatments such as microdermabrasions, chemical peels, laser hair removal, laser vein treatment, wrinkle treatments and tattoo removal.
###