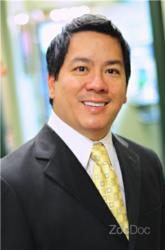 Sugar Land, TEXAS (PRWEB) June 24, 2013
A Beautiful Smile at Lake Pointe is now offering four porcelain dental veneers for only $1,999 for a limited time.
Patients can get a new, beautiful smile with dental veneers in only two quick appointments and an initial consultation. Four dental veneers and the procedure to apply them usually costs patients $4,600.
The veneers are applied by Dr. Lance Jue, one of Sugar Land's top cosmetic dentists. Dr. Jue has more than 20 years of experience transforming patients smiles with dental veneers.
"Dental veneers are a quick and easy way to get a beautiful smile," Dr. Jue said. "Patients come into our office once for an initial consultation, once for us to take molds of their teeth and prepare their teeth for veneers and one more time for us to apply the veneers, and then they have a completely transformed smile. It's great."
This special isn't expected to last long, though, so interested patients should call A Beautiful Smile at Lake Pointe at 281-549-5177 as soon as possible to schedule an appointment. Additional services may be required depending on each patient's individual needs. Services will be recommended during the initial consultation.
About A Beautiful Smile at Lake Pointe
A Beautiful Smile at Lake Pointe is the Sugar Land dental practice of Dr. Lance Jue. It has served the Houston area's restorative, cosmetic and general dentistry needs for 19 years. Dr. Jue makes an effort to listen to every patient to give him or her the appropriate treatment. In the fall of 2012, the practice opened a med spa, which offers treatments such as microdermabrasions, chemical peels, laser hair removal, luxury facials of caviar and gold, wrinkle treatments and tattoo removal.
###