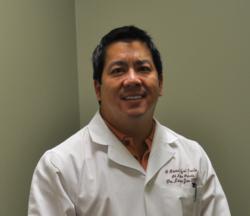 SUGAR LAND, TEXAS (PRWEB) February 13, 2013
A Beautiful Smile at Lake Pointe's med spa has added a variety of new services to better suit the needs of its patients.
In addition to the wrinkle treatments, laser hair removal and chemical peels that the Sugar Land med spa has offered since it opened, A Beautiful Smile at Lake Pointe will now offer eyelash extensions, IPL Photofacials and LimeLight Facials, along with luxury facials of caviar or gold.
The IPL Photofacials improve the appearance of sun-damaged and aging skin using a non-ablative laser that searches for unwanted pigments and corrects them. It can improve rosacea, skin redness and facial veins in only 15-20 minutes.
LimeLight Facials are one of Sugar Land's most sought-after non-invasive cosmetic procedures. They treat skin redness, brown spots and sun damage using a special light that reverses skin damage from aging or sun exposure.
Patients can also take advantage of A Beautiful Smile at Lake Pointe's new luxury facials with a choice of 24-Karat gold or caviar. Gold facials stimulate the generation of new skin cells, speeding up the process from 28 days to only a few hours. Caviar facials help patients absorb the Omega-3 and Omega-6 fatty acids that repair damaged skin tissue and promote the production of collagen, which fights aging.
"We're excited to offer these high-end treatments to our patients," said Dr. Lance Jue, the owner of A Beautiful Smile at Lake Pointe. "We began this practice to offer our patients a beautiful smile, but now we're able to give them beautiful skin to go with their beautiful smile."
About A Beautiful Smile at Lake Pointe
A Beautiful Smile at Lake Pointe is the Sugar Land dental practice of Dr. Lance Jue. It has served the Houston area's restorative, cosmetic and general dentistry needs for 19 years. Dr. Jue makes an effort to listen to every patient to give him or her the appropriate treatment. Earlier this fall, the practice opened a med spa, which offers treatments such as microdermabrasions, chemical peels, laser hair removal, laser vein treatment, wrinkle treatments and tattoo removal.
###