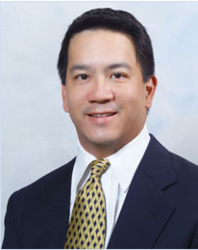 Sugar Land, Texas (PRWEB) April 25, 2013
A Beautiful Smile at Lake Pointe is now offering CoolSculpting, a non-invasive fat reduction procedure, in its Sugar Land med spa.
CoolSculpting is an FDA-approved treatment to gently and effectively eliminate fat cells in targeted areas through the use of precisely controlled advanced cooling technology. During the treatment, A Beautiful Smile at Lake Pointe's trained aesthetician applies a non-invasive applicator to the skin's surface to cool fat cells, which are then eliminated through the body's natural processes in the two to four months following treatment.
The treatment is recommended for patients who are in relatively good shape, but still struggle with areas of fat that they can't seem to lose through diet or exercise. The procedure is not a method for weight loss or treatment for obesity, but is really intended for targeted fat reduction.
"We have a lot of patients who complain about stubborn fat that just wouldn't respond to diet or exercise," said Dr. Lenny Jue, the med spa's director. "CoolSculpting provides these patients with an excellent solution. The procedure is safe and doesn't require any cutting, and it can be targeted to a specific area. We're so excited to offer this treatment in our office."
Interested patients can call A Beautiful Smile at Lake Pointe for a free consultation to determine whether they are suitable candidates for the CoolSculpting procedure. To learn more about the med spa and its CoolSculpting treatment, click here.
About A Beautiful Smile at Lake Pointe
A Beautiful Smile at Lake Pointe is the Sugar Land dental practice of Dr. Lance Jue. It has served the Houston area's restorative, cosmetic and general dentistry needs for 19 years. Dr. Jue makes an effort to listen to every patient to give him or her the appropriate treatment. In the fall of 2012, the practice opened a med spa, which offers treatments such as microdermabrasions, chemical peels, laser hair removal, luxury facials of caviar and gold, wrinkle treatments and tattoo removal.
###