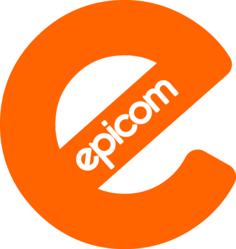 "Our performance tests revealed Epicom's hosting platform to be two to three times faster than Sugar OnDemand [Sugar's free hosting option]," said Eric Wikman, VP of Operations for Epicom.
New York, NY (PRWEB) April 08, 2013
Epicom, a leading SugarCRM Gold Partner focused on consulting, customizing, and integrating CRM systems, today announced the release of its new SugarCRM hosting platform and partnership with Easy Solutions, the Total Fraud Protection® company.
SugarCRM is one of the fastest growing customer relationship management (CRM) companies that enable effective customer engagement enterprise-wide. Epicom has accelerated its SugarCRM hosting platform to provide Sugar users a better CRM experience that is reliable, more secure, and faster than ever before.
"Epicom has been hosting SugarCRM systems for more than seven years. We've greatly enhanced the performance of our hosting environment, and have increased our security measures with all of our hosting packages," said Eric Wikman, Vice President of Operations for Epicom.
Epicom utilizes state-of-the art, enterprise-grade servers housed in data centers located all over the world. The new platform uses VMware high availability servers, which eliminates any server downtime. Each customer's database is stored on SSD drives and includes daily and weekly snapshots of the data, as well as offsite backups.
"Our performance tests revealed Epicom's hosting platform to be two to three times faster than Sugar OnDemand [Sugar's free hosting option]," said Wikman.
In addition to performance and reliability, Epicom placed security as a top priority when architecting its hosting environment. Epicom provides HIPAA and PCI compliant options for companies needing to meet industry standards when housing customer information in their SugarCRM systems. For its HIPAA and PCI compliant packages, Epicom provides encrypted offsite backups, and its PCI compliant hosting has an ongoing vulnerability scan by TrustWave.
Epicom has partnered with Easy Solutions to provide an added layer of security for its hosted customers. Easy Solutions' DetectID® Cloud for SugarCRM is a strong multi-factor authentication solution designed for integration with SugarCRM that protects clients' sensitive data in the cloud. DetectID® Cloud strengthens the way users are authenticated into SugarCRM, to prevent theft of sensitive customer information or unauthorized use of the application.
Highlights:

Strong multi-factor authentication specifically designed for SugarCRM
Eliminates risk associated with end-user password reuse
Multiple authentication factors to flexibly meet your security needs
Compatible with any computer and operating system
No extra hardware or infrastructure
Smooth integration with your business and security environment
"Your CRM system holds crucial customer data – the life blood of many companies," said Daniel Ingevaldson, CTO of Easy Solutions. "Adding multi-factor authentication to prevent unauthorized access and use is critical to keeping this data secure and out of the wrong hands. We are pleased that Epicom, a leading provider of hosted SugarCRM, has selected DetectID Cloud to offer this additional layer of security and assurance to its customers."
Easy Solutions' DetectID Cloud is offered as an add on with Epicom's standard SugarCRM hosting, and is included in its HIPAA and PCI compliant packages.
Additional features of the new hosting platform include Epicom's strong, four method back-up policies, quick response and application of any security patches, physical firewall protection, and complete server and application management of any size system.
Epicom has dedicated hardware at its data centers, which provides more control and its hosting platform uses virtual private server (VPS) web hosting. Utilizing VPS provides an additional layer of protection by housing each customer's data in its own private environment.
By accelerating its hosting, Epicom is able to provide customers with the highest possible application performance, security, and flexibility, while allowing them to scale and grow. For more information about Epicom's SugarCRM hosting platform or its partnership with Easy Solutions, visit http://www.epicom.com.
About Epicom Corporation
Epicom customizes, supports and hosts high-performance web-based Customer Relationship Management systems. Epicom has completed hundreds of successful CRM projects and is one of SugarCRM's leading North American Gold Partners. Our focus is on consulting and executing complex SugarCRM deployments, customizations and integrations. For more information, call 512-481-9000, visit our website at http://www.epicom.com, and follow us on Twitter @epicomcorp.
About Easy Solutions
Easy Solutions delivers Total Fraud Protection® to over 100 clients, with over 24 million end users. The company's fraud protection platform protects against phishing, pharming, malware, Man-in-the-Middle and Man-in-the-Browser attacks, and delivers multifactor authentication and transaction anomaly detection. For more information, visit http://www.easysol.net , or follow us on Twitter @goeasysol.
United States: 1401 Sawgrass Corporate Parkway, Sunrise, FL 33323. Tel. 1 (866) 524 4782
Latin America: Cra. 13A No. 98 – 21 Of. 401. Bogota, Colombia. Tel. +57 1 – 742 5570