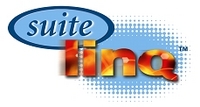 Having this ground-breaking technology installed within each guestroom allows us to enhance the in-room experience as well as provides a unique point of differentiation from our competitors.
Orlando, FL (Vocus) June 22, 2010
SuiteLinq, Inc. today announced that the new InterContinental New York Times Square will feature the SuiteLinq™ interactive portal using Microsoft technology. The announcement was made by SuiteLinq alongside Microsoft at the HITEC 2010 conference in Orlando.
SuiteLinq is a fully integrated marketing platform that provides digital content, connectivity, interactivity and commerce-ready delivery programs specifically created for the global hospitality industry. The platform delivers a branded "connected traveler" experience direct to the guest via several touch-points: desktop computer, TV, laptop, and mobile devices.
"The challenging economic climate and increased demand from consumers for value has not gone unnoticed by the travel industry. As a result, hoteliers are looking for ways to enhance the guest experience in a meaningful way as well as differentiate themselves from their competitors," said Geoff Cairns, hospitality industry managing director, Microsoft. "In the area of technology and digital connectivity, there is increasing demand from consumers for digital amenities within the guest room that are the same or better than what they have at home. Through our technology alliance with industry leaders such as SuiteLinq, we're able to deliver a 'connected traveler' experience for guests at the new InterContinental New York Times Square."
Slated to open this July, the 607-room, 36-story InterContinental New York Times Square is located in the heart of the midtown Manhattan Theater District. On the desktop within each room, guests will have access to the SuiteLinq interactive portal, which is delivered on a customized computing device that provides both standard keyboard-and-mouse as well as touch-screen navigability. In addition to providing high-speed Internet access, SuiteLinq features interactive hotel information, amenities promotions, local guides and business services.
"Having this ground-breaking technology installed within each guestroom allows us to enhance the in-room experience as well as provides a unique point of differentiation from our competitors," said Drew Schlesinger, general manager, InterContinental New York Times Square. "With the SuiteLinq technology, our guests can surf the internet, watch movies or finish writing their PowerPoint presentation for their business meeting the next day."
"Our collaboration with Microsoft significantly extends SuiteLinq's comprehensive suite of connectivity offerings designed to maximize each guest's in-room experience and dramatically improve a hotel's appeal and bottom-line," said Craig Ziegler, president, SuiteLinq. "Our services are developed and deployed via a variety of Microsoft applications, enabling hoteliers such as InterContinental Hotels to 'wow' guests with in-room digital amenities they don't expect. This competitive differentiation provides them with the opportunity to drive additional revenue opportunity from guests during their stay, and to increase their intent to return."
The SuiteLinq multi-platform solution is unique in the industry. With SuiteLinq in the guest rooms, hoteliers get the dual benefit of an amenity that guests value and talk about as well as an in-room marketing platform that can help generate more revenue.
On the digital, high-definition televisions in each guest room, SuiteLinq deploys its SuiteVOD™ service, an IP-VOD solution that delivers the latest Hollywood releases, music, concerts, and more in standard and high definition formats. Guests can use the remote control to access a variety of interactive hotel information and guest services content via an attractive, custom-branded interface that reflects the ambience of the hotel while giving guests quick access to a variety of entertainment features.
Guests using the SuiteLinq portal also enjoy easy access to a Microsoft Bing Search feature that is customized to the hospitality environment, providing local information, business guides and way-finding, in addition to standard Web-search.
Microsoft contributes an array of services and applications to the new offering, from the core of the network infrastructure, to the content delivered to the guest. Back-of-house hotel operations benefit from integration with Microsoft Dynamics GP business intelligence. Forming the "control center" of the network, these applications enable the property's resident reservation systems, point-of-sale systems, and CRM databases to be fully integrated. The system's synergies power preference-driven experiences, customization, one-to-one marketing, and retail opportunities that are delivered to the guest via SuiteLinq's platform.
The SuiteLinq platform also opens up new on-site commerce opportunities by integrating with legacy PMS, POS, and CRM systems to enable customized content delivery, guest experience personalization, and marketing/commerce offers. This integration with legacy databases enables the hotelier to drive more revenue from every guest stay and extend the relationship with the guest, while leveraging existing technology platforms and solutions.
The unified SuiteLinq platform helps hoteliers address the operational challenge posed by today's fragmented technologies provided by single-solution vendors and the resulting loss of ROI from currently available in-room and on-site technology offerings. The platform provides a new, cost and time efficient way to deploy a fully integrated digital solution property-wide for delivery of content, connectivity and B2C retail sales.
SuiteLinq provides demonstrable ROI by improving multiple key performance metrics including: guest spend per stay, guest satisfaction, guest loyalty and intent to return.
For more information about SuiteLinq, contact Darrin Davis, Vice President of Sales, at 703-953-2624, or via email at ddavis(at)suitelinq.com
About SuiteLinq
SuiteLinq, Inc. serves the needs of the hospitality and extended stay industries worldwide by providing integrated, on-demand entertainment and business productivity solutions that deliver The Ultimate In-Room Experience for guests and new revenue streams for property owners. The solution takes full advantage of preference driven interfaces with contextual mapping and product matching by integrating with legacy PMS, POS, and CRM systems to enable a customized delivery of the guest in-room experience. SuiteLinq's core service offering is eRoomsuite™, comprised of turn-key components that can be installed individually or as a package:
SuiteLinq™ – A customized portal running on an in-room computer with high-speed Internet offering a variety of interactive guest services, free content, and pay-per-access features and entertainment
SuiteCast™ – Free-to-guest broadcast and cable TV channels
SuiteVOD™ – Hollywood movies, informational programs, and a variety of pay-per-view Video-On-Demand content delivered in standard and high definition formats
SuiteLinq Mobile – Connect with guests before, during, and after their stay to drive deeper engagement, promotions, and new m-commerce opportunities
Microsoft Surface Table – Multi-Touch interactive tables for lobbies and common areas
SuiteLinq is part of a group of industry innovators including Microsoft and HP that deliver a comprehensive "ecosystem" of integrated technologies and digital services to the hospitality vertical. Corporate headquarters are located in Exton, PA. For more information, visit: http://www.suitelinq.com
###