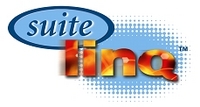 Technology is pervasive in our lives and especially in the lives of travelers
Orlando, FL (Vocus) June 23, 2010
SuiteLinq, Inc., a multi-platform content, connectivity, and commerce solutions provider to the hospitality industry, is introducing its new interactive portal to HITEC 2010 attendees. Code-named SuiteLinq V5, the multimedia interface is designed for maximum ease of use and scalability across desktop, laptop, television, and smartphone mobile devices deployed in hotels and extended stay environments. Utilizing an intuitive icon-based navigation structure, SuiteLinq V5 entices guests to engage with their hotel while enjoying a variety of entertainment and information options on the device of their choice. By deploying SuiteLinq's integrated platforms inside guest rooms, in public areas, and via personal mobile devices, hotels can create a unified network of customer touch points each with its own relevance and value to today's travelers.
According to SuiteLinq's President, Craig Ziegler, the primary objective of the new design was to create a consistent user experience across the multiple platforms that the company provides. "Technology is pervasive in our lives and especially in the lives of travelers," states Ziegler. "Whether it is in your pocket, in your hotel room, or in the lobby, hotels are embracing this trend as an opportunity to communicate with and generate more revenue from their guests. The problem is that there are simply too many single-platform providers, each with their own interface. Guests moving from the television to the in-room computer to the hotel's mobile app are exposed to a different interface every time and this leads to a sense of unease. Plus, without any of these platforms integrated, hotels are missing a huge opportunity. With our new design, we've tied all of these very different platforms together visually with a common navigation structure, while still exploiting the unique characteristics of each. The seamlessness with which guests can jump between our platforms means there is no need to relearn a new interface each time. They know us and we know them – instantly and wherever they may go."
SuiteLinq V5, developed using Microsoft's .NET Framework and Windows Presentation Format (WPF), is deployable on SuiteLinq DesktopTM devices, guest laptop connectivity portals, and digital televisions. In addition to providing a dynamic and flexible platform for delivery of SuiteLinq's rich media content, developing on these Microsoft platforms provides a future-ready foundation for cloud distribution to come via Windows AzureTM. Such a model will enable SuiteLinq's hotel clients to deploy their highly customized solutions with greater efficiency and capitalize on inherent data integration opportunities.
On the television platform, the SuiteLinq V5 portal is deployed via the SL-iceTM all-in-one set top box. The new interface is easily customized to match each hotel's brand while delivering a rich media experience that can be enjoyed by people of all ability levels using different interaction devices.
As with previous releases, SuiteLinq V5 features a broad array of interactive services and content specifically geared toward the interests of travelers, including:

Hotel amenity information and promotions
Local area guides
Internet access and Bing search
Room-service menus and ordering
Restaurant reservations
On-demand entertainment, games, and music
Local weather conditions
Airline flight information
From-room document printing
Microsoft Office software
USB device access
Direct messaging from hotel staff
SuiteLinq's CEO, Joseph Mustilli, states that, "The guest can interact with the portal on the SuiteLinq Desktop device using the keyboard and mouse and even by touching the screen. Likewise, guests using the digital television can navigate the same portal via our customized remote control. So whether they are surfing the Internet, exploring the hotel's amenities, or enjoying Video-On-Demand content, the experience is consistent and therefore highly intuitive."
Coinciding with the new SuiteLinq V5 portal release, the company is launching new smartphone applications that employ a similar interface. Ziegler states that, "Mobile devices are absolutely crucial to travelers and thus have quickly become core components of SuiteLinq's multiplatform ecosystem. With our new iPhone, Blackberry, and Android applications, we enable hotels to connect with guests before, during, and after their stay. And, unlike other providers, we can do so via an interface that is consistent with our other digital platforms that guests encounter at the hotel. The result is a unified ecosystem of touch points that form a powerful platform for guest engagement and commerce."
SuiteLinq V5, which will be deployed with clients beginning in 4Q 2010, also supports integration with industry standard POS and PMS systems to enable content personalization and commerce. Adds Mustilli, "For hoteliers, there is a clear need to generate maximum revenue from every guest stay and maximum return visits. SuiteLinq's ongoing mission is to facilitate both for our clients and SuiteLinq V5 will be a major advancement toward that objective."
For more information about SuiteLinq, contact Darrin Davis, Vice President of Sales, at 703-953-2624.
About SuiteLinq
SuiteLinq, Inc. serves the needs of the hospitality and extended stay industries by providing integrated, on-demand entertainment and business productivity solutions that deliver The Ultimate In-Room Experience for guests and new revenue streams for property owners. The solution takes full advantage of preference driven interfaces, contextual mapping, and product matching by integrating with legacy PMS, POS, and CRM systems. SuiteLinq's core service offering is comprised of turn-key components that can be installed individually or as a package:
SuiteLinq™ Desktop – A customized portal running on an in-room computer with high-speed Internet offering a variety of interactive guest services, free content, and pay-per-access features and entertainment
SuiteCast™ – Free-to-guest broadcast and cable TV channels
SuiteVOD™ – Hollywood movies, informational programs, and a variety of pay-per-view Video-On-Demand content delivered in standard and high-definition formats
SuiteLinq™ Mobile – Connect with guests before, during, and after their stay to drive deeper engagement, promotions, and new commerce opportunities
Microsoft Surface™ – Multi-touch interactive tables that enhance concierge services and on-site commerce
Corporate headquarters are located in Exton, PA. For more information, visit: http://www.suitelinq.com.
###