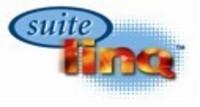 Exton, PA (PRWEB) May 12, 2008
The P Hotel and Spa, a newly planned luxury condominium hotel located in State College, PA, has chosen SuiteLinq, Inc. to provide its guests with an in-room digital entertainment and connectivity experience befitting the property's high-end environment. All of the property's 100 rooms will be equipped with SuiteLinq's custom interactive portal, featuring broadband Internet as well as a variety of on-demand entertainment, hotel information, and local guides. Guests can access the portal, as well as a line-up of premium Video-On-Demand content, via a SuiteLinq supplied large-screen HDTV.
Catering to the upscale alumni and football fans that frequent the Penn State University Campus, The P Hotel and Spa will offer all of the modern amenities and services one would expect in a top-notch hotel. According to John Heim, President of parent company Tricore Group, SuiteLinq is the solution that meets a growing guest demand for in-room digital amenities. "Our new property is designed to be very home-like in every aspect, giving our guests and owners a feeling of comfort and luxury that is unique to this area. We realize that creating that important 'Wow!' factor in each unit means including the digital devices, connectivity, and content that people are now used to at home. When we saw the SuiteLinq portal demo and learned about their impressive customer satisfaction rates, we knew we'd met that need. SuiteLinq delivers both an exceptional experience for the guest, as well as a viable business model for our property."
Deployment of SuiteLinq at the property will coincide with the scheduled opening in early 2009.
For more information about SuiteLinq, contact Darrin Davis at 703-953-2624.
About SuiteLinq:
SuiteLinq, Inc. serves the needs of the hospitality and extended stay industries by providing integrated, on-demand entertainment and business productivity solutions that deliver The Ultimate In-Room Experience for guests and new revenue streams for property owners. SuiteLinq's core service offering is eRoomsuiteTM, comprised of turn-key components that can be installed individually or as a package:

SuiteLinq™ – A customized portal running on an in-room computer with high-speed Internet offering a variety of interactive guest services, free content, and pay-per-access features and entertainment
SuiteCast™ – Free-to-guest broadcast and cable TV channels
SuiteVOD™ – Hollywood movies, informational programs, and a variety of pay-per-view Video-On-Demand content delivered in standard and high-definition formats
Property owners choose from several financial models offering no up-front installation fees, significant guest-revenue sharing plans, full staff training, and 24/7 technical support. Video delivery options include a choice of large screen flat panel LCD's or Plasma TV's for a superb high-definition viewing experience. eRoomsuite is delivered via alliances with world-class technology and support companies that include Microsoft and Hewlett-Packard. Corporate headquarters are located in Exton, PA, with sales offices in Las Vegas, NV, Denver, CO, and Baltimore, MD. For more information, visit: http://www.suitelinq.com.
Contact:
Darrin Davis
703-953-2624
###