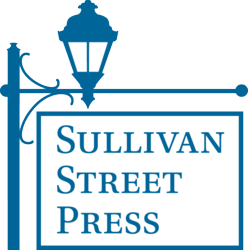 New York, NY (PRWEB) October 10, 2012
Sullivan Street Press, leading green e-book publisher will be present with camera ready to capture new voices and engage readers of all ages with the Scags series at the International Women's Writers Guild (IWWG) Fall Big Apple Conference this Sunday, October 14th from 9 AM – 10 AM EDT in New York City.
The IWWG has been offering women writers the opportunity to learn from other women writers for over three decades. Founded in 1976 by Hannelore Hahn, the Guild has held conferences and workshops all around the globe. Some 4,000 books have been published by IWWG members and participants.
The IWWG Fall Big Apple Conference focuses on encouraging women writers to break free from male models and male interpretations of experiences. This focus shadows the Scags series by Deborah Emin perfectly, by detailing the multi-layered 1950s suburban world of the young heroine and her family, dually capturing a specific slice of time that was not as open to women to create their own stories.
The pair, Deborah Emin and Suzanne Pyrch, will be visible at the conference looking for volunteers to read a 2 minute segment from Scags at 7. The video segments will be included in the nationwide Video Project that began earlier this summer while traveling across the nation and back. Participants will have their video hosted on Scags at 7 YouTube channel and will receive a complimentary copy of the book.
About Sullivan Street Press:
Founded 3 years ago, Sullivan Street Press entered the e-publishing domain to change the publishing paradigm. It recognized that for both financial and environmental reasons it was necessary to advocate for the rise of the e-book and the technology that makes all things digital possible. Responding to readers' concerns, many of whom aren't yet ready to commit to the e-book revolution, SSP began to have its books published in Print-on-Demand format on the Espresso Book Machine at McNally Jackson Books in New York City. Then it reached out to On Demand Books, the parent company of the Espresso Book Machine, to be included in their world wide system of Espresso Book Machines. In furtherance of the digital side of its publishing mission, the Scags Series is also available as in iPad app, powered by MAZ Digital. For more information on all the various ways in which Sullivan Street Press is using new technology to reduce pollution and waste in the publishing process, visit the website: http://www.sullivanstpress.com
About the International Women's Writing Guild - IWWG:
The IWWG, founded in 1976, is a network for the personal and professional empowerment of women through writing and open to all regardless of portfolio. As such, it has established a remarkable record of achievement in the publishing world, as well as in circles where lifelong learning and personal transformation are valued for their own sake. The Guild nurtures and supports holistic thinking by recognizing the logic of the heart--the ability to perceive the subtle interconnections between people, events and emotions- alongside conventional logic. Visit the website at [http://www.iwwg.org/home