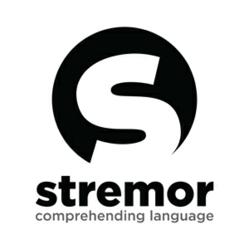 Stremor's goal is to create a platform that comprehends language, and enable developers with a suite of language analysis APIs.
Scottsdale, AZ (PRWEB) May 16, 2013
Stremor announced today their first of many Liquid Helium API tools for developers is now available in the Mashape Cloud API Platform. The Summarization API automatically generates short executive summaries of long content, using Stremor's language heuristics engine, Liquid Helium. Developers who require concise summaries for email, document search, archival, or online publishing applications can easily integrate the same technology that powers the TLDR Reader, TLDR Plugin, and Samuru.com, through the Mashape Cloud API Platform.
"Stremor's goal is to create a platform that comprehends language," says Bill Irvine, CEO of Stremor, "And enable developers with a suite of language analysis APIs. This first API gives well-written summaries of long or complex content, with applications well beyond Yahoo's limited use of their Summly acquisition." Previously SRI was the only company offering this level of language analysis. Apple and Yahoo have deals that limit which technologies from SRI are available to developers at other companies, and Irvine believes Stremor fills this need, "Now, anyone can leverage quality summaries in their applications."
Available through the Mashape Cloud API Platform, the Summary API converts text or HTML of any length to a single paragraph of approximately 75 words. The process leverages Liquid Helium's ability to determine not only what content is about, but which parts are most likely to be important to the reader and best convey the author's sentiment. "Across our web and mobile consumer applications, as well as our internal testing," Irvine adds. "We've performed tens-of-millions of summaries to get the process to be both fast and accurate."
"Mashape was a great choice for us. It provides the user with a way to purchase from a billing system they trust and freed us from having to do the tracking of usage or dealing with billing," says Stremor CTO, Brandon Wirtz. Mashape is an online market for purchasing and selling finished Software as a Service (SaaS) applications and premium datasets. Mashape helps connect companies seeking innovative cloud-based solutions with partners who have developed solutions that are ready to use. Wirtz feels this is an API for organizations of any size, saying, "Not every indie developer is going to have a VC, or a Kickstarter to back them, so we included a free tier. Bloggers and developers can build a number of interesting things with just the free tier, but we scale to millions of API calls per day allowing us to handle even the largest publishers."
The Search API that provides the same rich information and quality search results found on Stremor's Samuru.com, enables users to build their own search engine. "Google has changed their embedded search to the point that you can't really have search powered by them on your site without worries that you are violating their use policy or they'll turn it off unexpectedly. Plus you have to take their ads if you use their search," explained Brandon Wirtz. "We wanted to give sites the ability to be ad free or run their own ads. Brands don't want their competitors buying against search on their sites, and we don't think they should have to give up offering search to protect their brand." Search powered by the Stremor API benefits from more than just great result ordering. Stremor's API includes social media links to authors including the avatar images from those social links. Results also include summaries of the pages rather than snippets.
The company's proprietary language heuristics engine, Liquid Helium, is the foundation of all Stremor's products and services. A collection of over one million rules, heuristic algorithms, and hundreds of linguistic libraries, Liquid Helium understands content, writing style, subject matter, context, and intent. Liquid Helium has the unique ability to interpret HTML. This allows the preservation of the structure of the original document, making the shortened versions easier to read. Summaries maintain the intent of the author, and if information from the preceding sentence is required for readability, that sentence is also included. As a result, summaries read naturally and are a good representation of the full content.
Stremor Corp is an Internet technology startup, focused on building language analysis solutions that close the gap between raw information and actionable knowledge. Stremor utilizes a powerful language heuristics engine, Liquid Helium, to build innovative consumer applications that showcase their core technology's ability to comprehend language in a way that delivers a rapid path to relevant knowledge. For more information, contact Stremor Corp via their website at http://www.stremor.com.