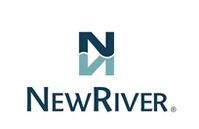 model that ultimately will yield enormous cost savings.
Andover, MA (Vocus) June 23, 2009
NewRiver, Inc. today announced updated statistics for the NewRiver Summary Prospectus Index sm which tracks all summary prospectus filings on the Securities and Exchange Commission's (SEC) EDGAR database. American Funds is the newest and largest fund firm to be tracked on the index since they filed the EuroPacific Growth Fund standalone summary prospectus. In total, five fund companies have filed 20 standalone summary prospectuses. Twenty-eight fund companies including American Funds, Nuveen Funds and Van Kampen Funds have filed summary sections within 147 statutory prospectuses. NewRiver's index is rapidly gaining notoriety from mutual fund firms and intermediaries who will ultimately benefit from the summary prospectus rule through reduction in costs associated with traditional print delivery, as well as investors who are eager for simplified fund comparisons.
As the number of filings grows, many firms are reviewing the overall impact of the summary prospectus ruling. For example, when fully implemented the rule is expected to substantially increase the number of prospectus books. "Today the average book contains two prospectuses," said Len Driscoll, Chief Client Officer of NewRiver, Inc. "With more than 8,000 mutual funds and over 24,000 CUSIPS in existence, we see the number of books essentially doubling to a range of 16,000 to 18,000 as mutual fund firms utilize one book for retail and another for retirement and institutional share classes. In fact, the number will actually triple when you account for the statutory prospectus. This is a byproduct of the rule which strongly suggests that distributors will implement a "print-on-demand" model that ultimately will yield enormous cost savings."
"As the industry embraces the ruling, we will see a total revamp of the existing prospectus delivery model," continued Driscoll. "Firms are eager to have smaller documents that are printed on-demand, rather than stored as inventory. Considering the cost and burden associated with offset printing - combined with storing, shipping and maintaining small numbers of pre-printed prospectuses - the cost is overwhelmingly in favor of print on-demand."
NewRiver recently announced a key partnership with Broadridge Financial Solutions, Inc., whereby Broadridge exclusively offers NewRiver's Prospectus Express and Virtual Document Warehouse products for pre-sales and first-dollar deliveries in the brokerage market. This agreement enables Broadridge to deliver a summary prospectus solution to the brokerage industry that helps its clients meet the requirements of the SEC's rule.
About NewRiver, Inc.
NewRiver develops innovative technology solutions that help financial leaders simplify investor disclosure - providing transparency and cost savings to the delivery of fund data and investor communications. Since 1995, the company has helped some of the world's leading financial organizations move from paper to electronic disclosure via an easy to use, cost-effective, managed service offering. NewRiver pioneered the first electronic prospectus, and is the only company to guarantee its data to be "compliance grade" which allows customers to reduce risk, lower compliance costs and increase revenues. Through a patent-pending, automated process NewRiver efficiently monitors millions of data points from over 24,600 fund CUSIPs. Further, the company's unique "paperless" approach improves the investor experience while offering a real alternative to the environmental impact of paper-only delivery. Relied on daily by over 100 leading financial services firms, and millions of investors, NewRiver is a trusted and growing solution provider facilitating the transition from paper-based mutual fund information, to electronic. To learn more, please visit our website http://www.newriver.com or call 978-247-7200.
###