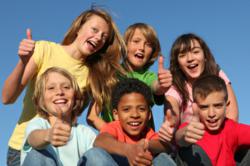 Jupiter, FL (PRWEB) May 30, 2013
DialMyCalls is helping camp counselors across the United States with their brand new automated alert system. Counselors can instantly send out registration reminders to local parents, notifying them of deadlines regarding summer camp for children. Make sure that kids have tons of fun this summer by alerting parents of various camps in the area.
The ability to create a voice or text message and instantly broadcast it to hundreds or thousands of parents and faculty relieves a lot of stress from camp counselors. Setting up a summer camp can be a daunting task and sending out registration reminders and deadline alerts just adds more work – DialMyCalls can take care of those calls and texts in a matter of minutes.
"We absolutely love Summer here in Florida and want kids all across the United States to experience the best season of the year. Our automated alerts help summer camps all over the country spread the word which gets more children involved in outdoor and communication building activities," says owner David Batchelor. "In a society in which video games, television, and other forms of technology have kids occupied, it's great that summer camps still let them experience camping and other various outdoor activities."
Camp counselors can begin using DialMyCalls' automated notification system by signing up for an account today. Upon becoming a member, counselors are then able to add in contacts, create a voice or SMS broadcast and send it out instantly – it really is that simple!
About DialMyCalls
DialMyCalls.com has become one of the top voice + SMS providers in the industry since its inception in 2006. The company provides automated alerts and emergency notifications for various organizations all across the United States. Summer camps can now utilize the powerful alert system to send out registration reminders to parents and staff.
For more information, please visit http://www.dialmycalls.com or call 800-928-2086. You can also email tsmith(at)ontimetelecom(dot)com for additional information.
###