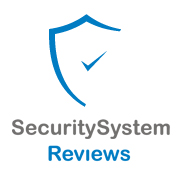 With vacations and other holidays during summer months, break-ins are extremely high. These tips can significantly reduce the threat of a break-in.
Washington, D.C. (PRWEB) May 27, 2013
The start of summer brings a lot of excitement for many people. Summer means the opportunity to enjoy outdoor activities, vacations and fun events. Unfortunately, despite all of the benefits that summer brings, it also means home break-ins are on the rise. Statistics show that the number of home break-ins that occur during the summer rises dramatically over those that occur in the colder months of fall and winter.
Summer is a great time to begin looking at different ways to secure a home against threats. SecuritySystemReviews.com, a site that provides a security system comparison of the best security system companies, created a list of home security tips specifically geared toward the summer months.
1. Think about investing in a home security system. Wireless home security systems can be particularly beneficial during the summer, because even if a storm makes the power go out, a wireless systems runs from battery power, and a homeowner will be able to continue relying on the security system. Another good option that's perfect for summer is a home automation system, because not only will a homeowner be able to enjoy increased security, but he or she can also lower summer utility bills by controlling the functions of their home remotely.
2. Get to know neighbors during the summer. The summer is the perfect time to form relationships with people in the neighborhood, because the warm weather automatically provides more opportunities for socializing. If necessary, organize neighborhood events. This is important to home security because neighbors are often the best eyes and ears for a home if suspicious activity is going on. This can be particularly important if a home's residents are away on vacation.
3. Prepare adequately for summer vacations. Burglars target homes that look as if they are unoccupied, so take measures to prevent this from occurring. Stop paper and mail deliver, or have a trusted friend or neighbor retrieve these items on a daily basis. It's also wise to have someone mow the lawn and take care of landscaping while planning to be away, because an unkempt lawn is often the first sign for many burglars and criminals that the residents of a home are away.
4. Keep doors and windows locked, and garage doors closed. During the summer, homeowners are often in and out frequently, and enjoy leaving windows open to enjoy the warm weather, but this isn't wise from a home security standpoint. Even leaving a door or window unlocked for a brief period of time can be an opening for a criminal. Leaving garage doors open can give burglars and criminals a glimpse of tempting items they may want to steal, and can also give them information about other access points to a home.
About SecuritySystemReviews.com
SecuritySystemReviews.com is a leading provider of information about the home security industry. The site is known for providing comprehensive and unbiased reviews of the top home security companies throughout the country, as well as discounts for security systems, and important information about news and updates in the industry.