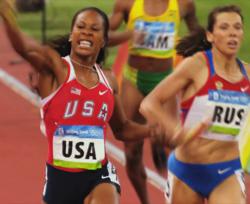 All the research we've seen and all the trends in the industry show that putting things more out there leads to greater and wider interest. ~ Mark Lazarus, chairman of NBC Sports Group
Excelsior, Minnesota (PRWEB) August 15, 2012
The Summer Olympics 2012 ended grand style for the United States; in addition to medals and moments of honor, NBC Sports Group ran a media and sociological experiment with unprecedented, positive results heralding the media's creative marketing success. In an article posted August 12, The New York Times summed it up perfectly stating that, "At a time when access to just about anything is at our fingertips, showcasing content has become just as important as producing it".
Reviewing the stunning successes of the media's creativity at the Olympics, Integral Media knows that it is indeed about greater monetary success, however, hopes its end result is continuing to help increase consumer engagement in the tremendous sporting accomplishments that inspire people to remain fit and healthy.
Viewers who wanted to experience the event as it unfolded, certainly could through media live streams. Olympic enthusiasts wanting to know what happened in real time, but unable to watch at the moment, could view the playback details on primetime. Media makes it work just as well if someone wanted to sit back with their family, friends and pizza to experience the moments in all their analyzed, thoroughly commented on, and stop-motion replay glory. To follow, top magazine are putting to print Olympic summary's and stories for readers to enjoy at their leisure.
Mark Lazarus, the chairman of NBC Sports Group, explained: "There are a certain number of fans who want the immediacy of watching it live. Since most of it will have to be authenticated or verified, it brings value to our cable and satellite partners." Plus, he believes "people will still gravitate to our prime-time programs." Lazarus expects the live streams to lead to more viewers to primetime and all it's advertisers, not detract from it.
According to The Hollywood Reporter, Britain couldn't have had better marketing and advertisements for the pop and fashion industry than hosting the Olympics offered. "The Olympic Closing Ceremonies program is at an end - an epic ode to all things British pop and Brit style. They say the Oscars' red carpet is the world's biggest runway - but this one might actually be bigger, and because it takes place at night, is grandly lit, making British fashion into the spectacle it deserves to be seen as", according to the Reporter.
MarketingDaily talked to Elena Perez, director of marketing for Medialets, for his take on the media at the 2012 Summer Olympics. Perez answered, "Beyond the creative, the media angle was interesting. I think brands are at a comparative disadvantage if they are not there."
NBC research president Alan Wurtzel said, "While the cost of the average 30-second spot in prime time worked out to around $725,000, advertisers who slipped in after others had shouldered the burden of risk were charged a premium. Before the games began, NBC had booked north of $1 billion in ad inventory, atop which it sprinkled another $300 million in affiliate and digital revenue. In the final analysis, NBC is expected to make a small profit from its $1.28 billion investment, this after having approached the Olympics anticipating a $200 million net loss".
American's follow the Olympics because consumers love to watch the best in the world. It's really a celebration of sacrifice, disciplines, and performance that's hard to beat because it is so inspiring.
This year, it seems we had the best media coverage ever, and we can give credit to the top sponsors and advertisers who paid the bill: Budweiser, Visa, Proctor & Gamble, Head & Shoulders, Nike, BMW, Coca-cola, AT&T, and others.
Print media played its role distributing the London 2012 lead information. Easy-read PDF documents and factsheets combine pictures and words to make information easy to hang on to and understand. Included were specific articles for marketers, venues, spectators.
Now the world will want to look back and go over the Opympic in greater detail by picking up magazines with articles to file on their favorite Olympic gold medalists, competitor, or games.
Top magazines with articles on the Olympics 2012:

Athletics Weekly
Sports Illustrated
USA Today
OK Magazine
Adweek
Contact Integral Media at 952-470-5254 to engage a professional marketing consultant and gain a plan to implement creative media that works!