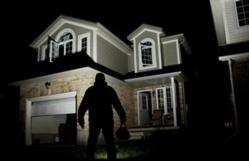 Burglaries increase in the summertime for many reasons, prevent becoming a victim by installing a home automation system or DIY security system.
Los Angeles, CA (PRWEB) June 11, 2013
Over two million home break-ins occur in the United States each year, which means one nearly every 15 seconds, and the majority of these occur during the summer months, particularly in July and August. The reasons for this are numerous, including the fact that many people go on vacations or even stay at second homes for most of the summer, and the bushes and growth of summer often provide a lot of coverage for potential break-ins.
The home security professionals at SecuritySystemReviews.com, a leading provider of information to help in preventing a home intrusion, created a list of tips for homeowners to avoid the security threats specifically associated with summer.
1. Don't leave windows and doors open even for a moment. It can be tempting during the warm weather of summer to leave windows and doors open, and children can also tend to leave doors unlocked as they're in and out to play, but even having these entry points unlocked for a few minutes can pose a serious security threat. It's also important if windows are opened for any reason that the homeowner remembers to lock them again. Often people will also leave doors open while they are outside enjoying the sunny, warm weather, but this can be a prime time for a burglar to enter the home.
2. The summer is a great time to consider home automation systems. Not only can a system from reputable home automation companies provide home security, even when homeowners are away on vacation, but these systems can also save on energy bills, which tend to be more expensive during the hot summer months. A home automation system can allow homeowners to more efficiently control everything from the air conditioning to the television in a home, even when away for an extended period of time. Summer can also be a good time to install DIY security systems. There are a number of different do-it-yourself systems, and since many homeowners conduct home repairs during the summer, it may be advisable to go ahead and add security equipment at the same time.
3. Don't leave tools or gardening equipment unattended during the summer. These items are very expensive and often much sought after by burglars, so even taking a brief break to go inside for a glass of water can provide burglars with an opportunity to steal these items. Always keep them carefully and securely stored in a garage or other area that has a lock.
4. Keep summer landscaping neat and well-manicured, and prune trees and shrubs so that the home isn't obscured by plants, because this obscurity gives burglars an opportunity to easily hide from view during a break-in.
About SecuritySystemReviews.com
SecuritySystemReviews.com is a leading third-party site providing reviews and information on how to find the top security companies. The site has valuable information for consumers about everything related to the home security industry, including comparisons, reviews, coupons, discounts and industry news and updates.