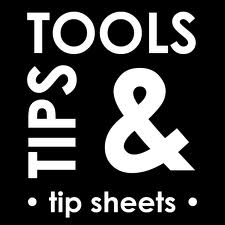 When traveling it is important to pay attention to your surroundings and only stop when you feel that the area is safe and secure.
Baltimore, Maryland (PRWEB) May 14, 2013
The summer is the primary time that many Americans hit the roadways and take car trips. Whether it's a vacation, or a trip to see relatives, inevitably the majority of Americans will do some sort of traveling by car this summer.
According to AlarmSystemReport.com, an alarm system review site, there are steps that individuals can take to remain safe during car trips, just as they would to maintain safety and security while at home. Alarm System Report provides site visitors with reviews of the best home alarm companies and the best home alarm systems, as well as overall safety and security tips.
1. Don't pull over to highway rest areas after dark unless there are numerous other cars located at the rest stop as well.
2. Don't pull over into the breakdown lane of the highway, particularly after dark. If it's necessary to stop at any point during a car trip on the highway, it's best to wait until reaching a grassy area where the option is available to pull very far from the roadway.
3. Car travelers, particularly those individuals who are traveling alone, should avoid looking as if they are lost during stops, or asking strangers for directions. This is a target for criminals and potential car jackers.
4. Travelers who stop for any reason should survey the area in which they are stopping prior to exiting the car. If anyone in the area looks suspicious, it's best to remain in the car and find another location to stop.
5. If a traveler begins to feel they are being followed, it's best to take the next exit and find a heavily crowded location such as a restaurant. Don't leave the car, and dial 911. It may also help to blow the horn repeatedly until help arrives.
6. If an individual experiences a bump by another car in traffic, be aware of suspicious activity, and try to find a place where other people are present before rolling down the window or unlocking doors.
7. Remain alert during road trips. This will not only prevent accidents, but will also help drivers remain aware of any suspicious activity that may be occurring around them.
About AlarmSystemReport.com
AlarmSystemReport.com is an independent, third party site that provides information and tips about the home alarm and security industry, including alarm system tips such as how to operate an alarm system. Additionally, the site is known for its comprehensive, in-depth reviews and rankings of the top home alarm companies throughout the country.