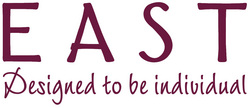 (PRWeb UK) July 23, 2010
Take a look at their stylish summer dresses, perfect for balmy days and sultry evenings out, yet remaining fresh and on trend, with luxurious fabrics and textures. Team these with some of the stunning jackets and cardigans to stave off the evening breeze.
Our favourite bargains are the liberty print inspired Gaby Print Dress which is now £34.50 down from £69.00, the classic Linen Trouser which is now £32.50 down from £65 and the perfect summer holiday Mosaic Skirt which is now £45 down from £75. But hurry! These are selling fast.
Or perhaps you are simply looking for a Sale Top to brighten up your summer wardrobe. East have a myriad of sale tops from pretty print blouses to brightly coloured cardigans to lovely linen shirts. We particularly love the Linen Pintuck Shirt which is now £50 down from £65 – it is perfect piece for chic weekend style.
You can also buy jewellery and accessories at up to 50% off in the East Sale. Bold oversized rings look fantastic with bright beaded earrings and there are over 80 distinctive necklaces to choose from! Team these with a bright beaded bag and a pretty printed scarf to complete your look. All of East's jewellery and accessories have the bold yet elegant style which has become distinctive of East and which co-ordinate perfectly with all the East collections.
The 2010 East sale has a huge range of fashions including jackets, tops, dresses, skirts, trousers, accessories and jewellery. Many have been reduce by as much as half price.
For a great range of products now available in the sale go to http://www.east.co.uk
About East
East, designed to be individual. The product was originally designed for women who love individual, natural fabrics, with an ethnic feel. We remain true to these values today. Our products were then and are now heavily influenced by the time honoured traditions of the Far East incorporating, 'hand' crafted embroideries, wonderful evocative prints and vibrant colours to create our distinctive outfits. The collections include soft knitwear for easy layering, beautiful silks and simple linens. Finally, as all our clothes are designed in-house, they are genuinely unique.
Jewellery and accessories are important additions to any outfit; and there is an eclectic collection sourced from all over the world, including Thailand, India and the Philippines. using predominantly natural materials such as wood and shell, and even seed pods.
East supports the Disha charity and hopes to continue to help DISHA touch the lives of more children with special needs who just want the opportunity to live a normal life.
###