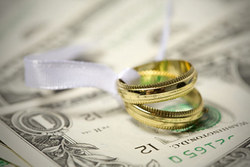 Most people don't think about taxes after the April filing deadline, but they could significantly reduce the amount of stress involved with filing next year's returns, if they spent a bit of time preparing
Austin, TX (Vocus) August 14, 2009
Tax filing might be over, but even during the summer months, it's never too early to start preparing for next year's filing season. Specifically after a major event, such as getting married or selling one's house, it is important to record and report any relevant changes to your tax situation. In order to help taxpayers get a head start on next year's filing season, online tax software review site Tax-Compare.com has created a page that provides tips for handling tax situations created by events that usually occur during summer months. These events include winning money from gambling, getting married, hunting for a job, getting a summer job, selling a house and starting a new business.
The collected tips were drawn from IRS pages that remind people to be aware of the ways in which off-season activities might affect the next tax filing season. The page includes relevant information about which forms must be filled out, what sorts of deductions can be taken, and how to report different types of income or losses.
"Most people don't think about taxes after the April filing deadline, but they could significantly reduce the amount of stress involved with filing next year's returns, if they spent a bit of time preparing," says Tax-Compare.com creator Gaines Kilpatrick.
The preparation referred to is as simple as keeping organized records of summer activities at the time they are done. For example, a person who spent his or her summer searching for a job would be able to take deductions for expenses incurred while job searching, such as the cost of visiting an employment/outplacement agency, the cost of printing and mailing resumes, the cost of travelling to and from interviews, etc. However, these are all things which require documentation for support, in case of an audit. The IRS advocates keeping organized records of events, purchases and expenses in order to save more time and money completing next year's return. For those who've recently tied the knot, the IRS advocates notifying various agencies (i.e. the Social Security Agency, U.S. Postal Service, IRS, as well as your employer) of name and address changes to avoid any confusion and to receive the relevant forms promptly. Refer to Tax-Compare.com's resource page for more tips.
Tax-Compare.com provides in-depth comparisons and reviews of the top comparable tax preparation software and services from industry leaders TurboTax, H&R's TaxCut, TaxAct and TaxBrain. The site features a simple form that users can fill out with their personal information to view a list of software options that will meet their needs. In addition to Summer 2009 Tax Tips, Tax-Compare.com's Tax Resources page, provides a scheduling of upcoming tax deadlines, a list of PDF tax forms, information about state E-filing and a description of differences between online tax services and downloadable tax software. The Tax-Compare.com development team continues to update the site with new, helpful tax information and resources they've come across.
For more information on comparison and reviews of online tax services, please visit http://www.Tax-Compare.com.
# # #