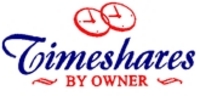 Orland, FL (PRWEB) June 28, 2013
Timeshares by Owner announces offers on their Special Events Rental Schedule (http://www.timesharesbyowner.com) to assist in planning Summer vacations. Timeshares By Owner's Sale and Rental Concierge Department is available to help excited vacationers get in contact with owners in their inventory at 888.707.TIME(8643).
With July 4th right around the corner, celebration is on everyone's mind. What could be more patriotic than visiting our nation's capital, Washington D.C., or the Statue of Liberty in New York City to watch the fireworks commemorating the signing of The Declaration of Independence? Contact Timeshares By Owner's Sale and Rental Concierge Department or visit their website, http://www.timesharesbyowner.com, to view their inventory of "Reserved and Ready to Rent" properties that are available and book that celebration now.
Summer marks the time for fun in the sun and Orlando, Florida has a lot to offer this summer. Between Walt Disney World's newest attractions in Fantasyland and Universal Studios' brand new additions – Harry Potter and the Forbidden Journey and the much anticipated Transformers 3D Ride – the possibilities are endless. Don't forget about the biggest and most expansive attraction recently opened in SeaWorld – Antarctica: Empire of the Penguin. Timeshares By Owner offers a 2 bedroom Orlando timeshare beginning at $1,200 per rental week. Timeshares By Owner also has other beautiful timeshare properties available through their inventory, find the perfect option by contacting the Timeshares By Owner's Concierge Service.
These amazing destinations and more are waiting for you at Timeshares By Owner. Representatives are ready and waiting to assist you in scheduling the vacation that any family will keep talking about for ages! For more information, call Timeshares By Owner at 1.888.707.TIME(8463).
ABOUT TIMESHARES BY OWNER®
Timeshares By Owner® has been in business for over 15 years and is dedicated to helping timeshare owners sell or rent their timeshares and to helping vacationers find their perfect vacations! For more information on Advertising Platforms for motivated sellers and renters, contact Timeshares By Owner® at 888.707.TIME(8463), or email us at info(at)timesharesbyowner(dot)com.