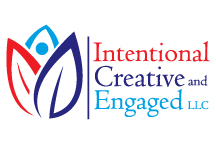 These groups are designed to encourage social reciprocity, emotional expression, exploration, and play via participation in the creative process.
New York, NY (PRWEB) April 30, 2012
Intentional, Creative, and Engaged LLC, providing services for individuals and families with special needs, is now accepting applications for their 6 week social group series taking place in June and July. ICE LLC, conveniently located on Broadway (at 60th St.) in the heart of Columbus Circle, boasts three fully equipped sensory spaces and a colorful, inviting art room. These group sessions will offer opportunities to practice peer interactions in a creative and fun environment.
There are many benefits in using the graphic arts to foster social and emotional development. The nonverbal aspect of the medium can be especially important for individuals with learning challenges and those on the autism spectrum as they often struggle with auditory processing and expressive language. Depending on the individual and the medium, art therapy can promote sensory integration, support language development, and/or provide an opportunity for expressing emotional ideas. In addition, the art product provides a common visual reference for all members to respond to and expand upon. The idea is to bring artmaking into a shared experience.
The creative arts provide an excellent framework for enlivening peer relationships in that they can be highly motivating and there is no "right" or "wrong" answer when engaging in this modality. The therapist's role is to further relating, communicating, and thinking in the participants by encouraging spontaneous and emotionally meaningful interactions. Requesting, commenting, questioning, turn-taking and waiting will all be addressed within the group process.
Each session will run for 50 minutes with group size limited to 3. Morning and afternoon time slots are available. Parents can register their children for individual sessions or for the entire 6 week series. Dates for the groups are June 2, 16 and 23 and July 14, 21 and 28. The cost is $45 per session or $225 for the 6 session series.
To learn more, please visit http://www.danawhiddonlcat.com. To register, please fill out a contact form.
About Intentional, Creative, and Engaged LLC:
ICE LLC provides services to families affected by developmental disabilities, including autism spectrum disorders. Individual and group art therapy sessions are offered for individuals with special needs, as well as, for their siblings and parents. ICE LLC also provides consultations and reflective supervision for professionals.
ICE LLC was founded by Dana Whiddon, MA, ATR-BC, LCAT. Ms. Whiddon is a New York state Licensed Creative Arts Therapist with extensive experience working with individuals with special needs. She created and ran an art therapy program at a private therapeutic day school in Manhattan that serves children and adolescents with developmental disabilities. Over the years, Ms. Whiddon has worked closely with multi-disciplinary teams to coordinate individualized treatment programs. In addition, she has presented nationally on the benefits of combining DIR®/Floortime™ with art therapy principles to foster growth up the developmental ladder.