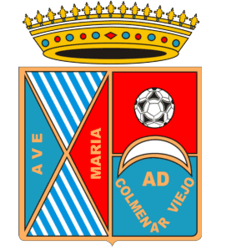 Were delighted that A.D. Colmenar is happy to evolve our partnership in co-hosting our 2012 Spanish & Soccer Summer Camps in Madrid. Our campers will enjoy training at the Alberto Ruiz Stadium.
~EIFA Owner, Joey Bilotta
Colmenar Viejo (Madrid) , Spain (PRWEB) April 24, 2012
EduKick International Football Academies (EIFA) and Spanish 3rd Division Professional Club, A.D. Colmenar to cooperate in hosting unique summer Spanish language immersion soccer training camps for international soccer players from 10-20 years of age.
EduKick Madrid football Academy has been affiliated with A.D. Colmenar for the past three seasons with EduKick Academy players being inserted into the Spanish professional club's youth sector squads. EduKick Academy players arrive in September each year and spend the entire academic year in Madrid continuing their education and training under Spanish technical futbol coaches daily.
This summer the Madrid based soccer partners decided to cooperate yet again in hosting three (3) options of "Spanish and Soccer" in Madrid. Participating players will train under both EduKick Madrid and A.D. Colmenar technical coaches each day at the home stadium of this third division professional Spanish club, Estadio Alberto Ruiz.
The first two options are with the EduKick Madrid Spanish Language Immersion Soccer Camps, with Session #1 beginning on July 2nd and ending on July 16th and Session #2 beginning July 17th and ending on July 31, 2012. These Spanish immersion soccer training camps are open to any interested young player (both male and female) from 10-17 years of age. The camps feature two sessions daily of soccer training under EduKick and Colmenar's professional Spanish coaches.
Players also attend a Spanish language lesson daily studying conversational Spanish according to their level, which is ascertained the first day of class with a language level exam. The EduKick teachers are provided by EduKick Madrid's affiliated Language Institute, International House. Guided tours are planned for the famous futbol stadiums; the Santiago Bernabéu and the Vicente Calderon. Players will also tour the centre of Madrid to see all the historic sites and go on half day excursions to nearby historic Spanish cities, Segovia and Toledo. All players and staff will reside at the modern facilities at the University of Madrid Erasmo Residential Campus with EduKick providing 24/7 adult supervision.
The third summer soccer and Spanish option with A.D. Colmenar and EduKick Madrid is the EduKick Madrid Elite Camp, which is only available for competitive male players from 14 years of age to 21 years of age. This camp is intended for more "competitive" footballers that want to experience a high-level Spanish training camp. Whereas the Elite Camp also has daily Spanish lessons the main emphasis of the Elite camp is intense Spanish 'Futbol" development through double session daily trainings and competitive fixtures.
"A.D. Colmenar is a valuable partner for us here at EduKick Madrid Football Academy. this is a great opportunity for players from around the world to visit Spain, experience professional Spanish futbol training and enjoy all that Madrid and the surrounding area has to offer. I'd like to thanks the directors at Colmenar for their cooperation and for providing such a great opportunity for our summer campers attending in July and August," commented Anselmo Vicioso Aragones, General Director of EduKick Madrid.
Contact EduKick for additional information on the A.D. Colmenar - EduKick Madrid Spanish and Soccer summer camps in July and August. EduKick provides football and education academic year academies in Spain, England, Italy, France, Mexico, Brazil, Canada & USA.