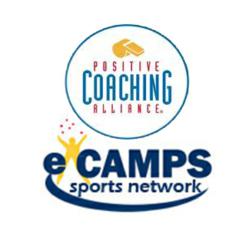 (PRWEB) March 15, 2012
A national nonprofit organization, the Positive Coaching Alliance is "committed to providing all youth and high school athletes a positive, character-building youth sports experience, both on and off the field" (http://www.PositiveCoach.org). This partnership reaffirms the continued effort to provide the nation's top sports camps with not only the best coaches, but the best role models, to help growing athletes win games and win in life.
The eCamps sports network, offering sport-specific training sessions in lacrosse, field hockey, tennis, softball and squash, are considered to be the finest youth instructional camps in the country because of their coaches. The directors of these summer sports camps are a collection of the best coaches and players from across the nation and are skilled in all aspects of the game. Each coach is dedicated to the personal development and improvement of their campers, from beginners to top high school players. Each coach embraces the responsibility of being positive role models for these campers, on and off the field.
eCamps' partnership with the Positive Coaching Alliance will ensure that each coach is trained to not only improve camper's performance in their respective sport, but to instill the importance of sportsmanship, being a team player and honoring the game.
The eCamps sports network of summer camps has served over 50,000 happy campers since their inception in 2001. For more information on the 2012 summer camp schedules, please visit http://www.eCamps.com.