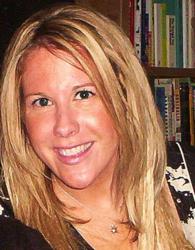 "My feet were killing me and I wished there was a shoe that could just be pulled out of an evening bag and worn immediately," Dr. Kraisosky said.
Riverside, CA (Vocus/PRWEB) February 01, 2011
Dr. Alissa Kraisosky, a practicing psychiatrist for more than 10 years, knows women and she knows what women want. Dr. Kraisosky has answered the call from countless of today's modern women who don't like to sacrifice style for comfort with their footwear by introducing SummerJasmines collection.
Dr. Kraisosky is taking her collection of versatile sandals, SummerJasmines, on the road to give shoe aficionados a demonstration of her patented shoes. SummerJasmines will make a stop at the MAGIC trade show in Las Vegas February 14 - 16, 2011. The MAGIC trade show is the largest apparel and accessories trade show in the U.S. Dr. Kraisosky will join some of the biggest movers and shakers in the fashion industry who are debuting their latest fashion lines at the Las Vegas Convention Center.
SummerJasmines is a portable footwear collection designed for travel, daily use and now for brides. The company designs and manufactures easily-accessible pedicure and evening sandals for women. The crystal-studded sandals, which are comfortable yet durable, now fold in half. Fashion and convenience is a top priority: the sandals are sold with a satin bag that can double as a wrist clutch. The shoes were also designed to separate each toe, which eliminates the need for disposable flip-flops at the pedicure salon.
Three years ago, while walking during a night on the town in Las Vegas and sporting uncomfortable shoes, Dr. Kraisosky found inspiration to design a portable sandal that would alleviate the pain in her feet while retaining her flair for fashion. "My feet were killing me and I wished there was a shoe that could just be pulled out of an evening bag and worn immediately," Dr. Kraisosky said.
Dr. Kraisosky later decided to bring her concept to the masses by designing an entire line of shoes suited for women from all walks of life. She relied on her medical background to help her personally handcraft a prototype through studying the anatomy of the foot and articulation of the foot and shoe in detail.
Designing and developing her SummerJasmines collection was an evolving process Dr. Kraisosky dedicated years to perfect. "I tried to integrate all the feedback I received into these new shoes and like anything it is always a work in progress," she said.
Dr. Kraisosky is eager to exhibit her latest styles in the SummerJasmines collection when she arrives at the MAGIC trade show this month.
SummerJasmines' sandals are currently sold online and in select spas. The company offers five additional styles, including a bridal and bridesmaid design.
About SummerJasmines/Flat Affect Inc.: SummerJasmines are patent pending sandals that fold and fit into a small evening bag. They are designed with today's hectic schedules to make life stylishly simpler for women. For more information, visit http://www.summerjasmines.com.
For media inquires or interviews, please contact:
Yvette Morales
YM & Associates
PR | Marketing | Branding
California | New York
949.244.9769 | 310.499.0906 Fax
YMoralesY(at)aol(dot)com
YM-PR.com
###