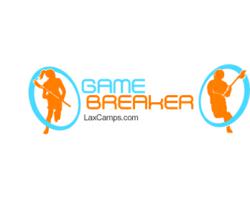 "Doing summer camps is one of my favorite parts of my job. This will be my second year with GameBreaker, and I am looking forward to helping the Connecticut lacrosse players improve this summer." -Greg Raymond
(PRWEB) April 03, 2012
GameBreaker Lacrosse has recently announced Princeton Lacrosse assistant coach Greg Raymond will be the camp director at the summer lacrosse camp at Avon Old Farms School July 30-August 2. GameBreaker Lacrosse is the nations leading provider of instructional lacrosse camps and has 125 locations nationwide.
Raymond is in his fifth year as the first assistant at Princeton and has established himself as one of the top assistants in the country. "Doing summer camps is one of my favorite parts of my jobs. This will be my second summer with GameBreaker, I am looking forward to helping the Connecticut lacrosse players improve this summer," said Raymond.
Currently Princeton is ranked 13th in the NCAA and first in the Ivy League. Their next home game will be Tuesday, April 10 against Rutgers.
This is one of GameBreaker's top lacrosse camps in the country, so be sure to register early by visiting http://www.LaxCamps.com or by calling (800) 944-7112.
GameBreaker Lacrosse is a subdivision of the eCamps Sports Network of Summer Camps. For more information on field hockey, tennis, softball and squash camps, please visit http://www.eCamps.com today.