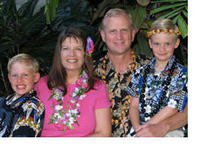 Redwood City, CA (PRWEB) July 6, 2010
Homeschool Buyers Co-op, the leader in home school resources, is offering members exclusive access for free to YourTeacher.com to help with home school math. The partnership allows members of the Co-op to use summer math programs for middle school students as well as high school students. These also come with a virtual teacher inside every lesson helping students to learn and retain the information.
Benefits of Using YourTeacher.com:

Video tutorials by an experienced math teacher
Interactive practice exercises, with step-by-step audio explanations
Math programs middle school students and high school students can use during the summer
Comprehensive reporting for parents to monitor progress
Audio, video, text, and Flash animations catering to students visual or auditory learning styles
"This partnership will help our members and their students retain information and excel in the next school year. These summer math programs for middle school students and high schoolers offer the ability to have a virtual teacher which is able to keep the learning fun and engaging," said Brett Walter, President of the Homeschool Buyers Co-op. "YourTeacher.com enhances your home school math curriculum and learning ability with the added services they offer. Right now, you can have a free membership to the site, just for being a member of our co-op."
About the Homeschool Buyers Co-op
The Homeschool Buyers Co-op is the nation's largest purchasing cooperative for homeschooling families. They help families receive the best pricing for their home school math and other curriculum and have many courses available. The Co-op combines the purchasing power of tens of thousands of homeschooling families around the country to give homeschoolers the same purchasing clout as school districts. They are able to help purchase home school curriculum and programs as well as other basic needs for children learning from home.
###