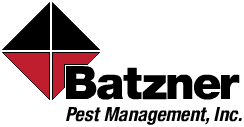 Milwaukee, WI (PRWEB) July 27, 2012
From camping, picnicking and BBQ to boating, fishing and a myriad of water sports, summer is the season for outdoor activities and family / social events. However, summer, with its intense heat, humidity and rainfall is also peak season for bug and insect activity. Don't let the influx of stinging and biting insects, bothersome ants, and outdoor pests and critters spoil the summer fun and leisure.
For over 65 years, Batzner Pest Management has been helping folks in the Wisconsin and Illinois area enjoy a pest free summertime and would like to offer some special advice when dealing with summer pest problems.
6 Tips For Summer Pest Prevention
1. Food Preparation and Dining - From the kitchen to the BBQ and patio, all food areas including floors, need to be cleaned thoroughly and all leftovers, debris, grease and odors removed.
2. Garbage & Trash Control - (The breeding ground of roaches, ants and flies)
Don't let it pile up. Get rid of it early and often and keep containers tightly sealed.
3. Standing Water & Moisture Control - Mosquitoes breed in water and most bugs thrive in a moisture-filled environment. Keep items and objects dry and ventilated.
4. House Security - Check screens for holes and minimize the need for open doors, windows, and lights.
5. House Inspection - Periodically inspect the perimeter of the home or building for wasp, hornet or bee nests and inspect gutters for clogging
6. Lawn and Landscaping Maintenance - Keep the grass mowed and hedges, bushes and plants trimmed on an increased summer schedule.
Experiencing summer pest control issues that require professional services?
Batzner Pest Control is a locally owned and operated pest control company serving the Wisconsin and Illinois regions for over 65 years.
Call Batzner Pest Management Inc today @ 800-878-2110.