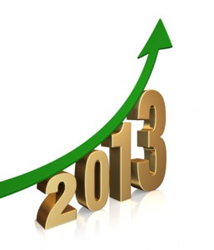 What if small business owners were able to keep focus on marketing and sales goals all year long?
Hauppuage, NY (PRWEB) June 27, 2013
When the heat and BBQ's kick up during the summer months the painful truth is that many small business owners tend to lose focus on their business goals causing a mad rush to catch-up in September and October. Dean Mercado and Bill Baylis of Online Marketing Muscle provide professional advice in their marketing webinar that's like a refreshing jump in a pool designed to awaken small business owners to the reality that now is the exact time to remain diligent on sales goals.
The majority of small business owners across the United States are well aware that in order to remain profitable, they have to stay one step ahead of the competition. While the drive to win is certainly a primary trait of all successful business men and women, it is easy for even the most devoted entrepreneurs to lose focus of their goals from time to time, especially during the summer months when the weather is nicer outside and people are more active. Nonetheless, one marketing firm is cautioning business owners that they must concentrate on meeting short term sales goals during these warmer months or risk losing momentum for the remainder of the year. Fortunately, the experts at Online Muscle Marketing are more than happy to offer marketing advice on how to stay motivated through a fun yet serous webinar intended exclusively for small business owners.
"We have seen quite often many business owners, who use the summertime as an excuse to fall asleep" said Dean Mercado, President of Online Marketing Muscle "Unfortunately we have also seen, when fall arrives anxiety builds, as they push to regain momentum. What if, however, these same small business owners were able to keep their focus all year long" Mercado adds. Together with Long Island based marketing and web design company's Bill Baylis (COO), they have developed an excellent webinar that offers insightful information and strategies on how to stay productive even during the most challenging of times. The 90-minute program entitled Get Your Rear In Gear covers a variety of topics designed to aid business owners in developing effective marketing strategies to get more accomplished in less time, so they can still enjoy a few BBQs with the family while not falling behind at work.
Bill Baylis makes the point "we believe that every small business owner went into business for themselves for the freedom of choosing how and when they can work. Focus is the key word here. What makes the difference between a good company and a great company is how they leverage the use of their time."
Attendees of the webinar will come away with a new sense of inspiration going forward, as both Mercado and Baylis reveal simple yet remarkably effective solutions to increase sales and convert more visitors into paying customers. Finding time for both the luxuries of summer and the requirements of work is as simple as learning to sale a product or service in a more efficient manner. This is exactly one of the many things that is taught by Online Muscle Marketing during the planned for 2 consecutive Mondays starting July 22nd continuing July 29th. Learning how to remain laser focused on getting more done during work hours will allow for additional personal time without sacrificing marketing and sales growth in the process. To register for the webinar visit http://www.GetYourRearInGear.info
Here are the details of the webinar.
-For 2 consecutive Mondays starting July 22nd, a small handful of business professionals will meet via telephone conference at 8:00 p.m. E.S.T. for a 90 minute mentoring conversation.
-At the end of each session, you will be assigned an accountability partner who will hold you accountable to your desired success and who will be held accountable by you for that week.
-Each session will be recorded
-Added bonus… each participant will receive a complimentary 1/2 hour private phone consultation to address their specific business building needs!
###
About Online Marketing Muscle
Online Marketing Muscle ® helps service-based small to mid-sized businesses nationally leverage the power of the Internet to expand their credibility, visibility, and reach with their target market.
About The Speakers
Dean Mercado President of Online Marketing Muscle is a well-respected marketing coach, strategist, author, and speaker.
Bill Baylis COO of Online Marketing Muscle is a "business-turnaround expert" who has made creating new revenue generation methodologies, operational procedures, sales techniques and marketing strategies for business his life's work.