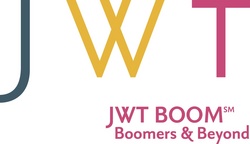 Jonathan's insights into 'Generation Jones' and his thought leadership will add tremendous value to this year's presentation.
SAN FRANCISCO (PRWEB) May 27, 2008
Pontell is credited with identifying and coining the name for "Generation Jones," the lost generation between the Baby Boomers and Generation X, and America's largest generation at 53 million. A frequent guest on national TV and radio talk shows, he "connects the dots" between new political, business and cultural trends for organizations ranging from top Fortune 500 companies to The White House.
"Generation Jones, born between 1954 and 1965 includes the most populous birth years in U.S. history. Jonesers have been mistakenly lumped in with Baby Boomers because of mutually high birth rates, but generational personalities stem from shared formative experiences, not head counts," notes Pontell. "Generation Jones has been the subject of extensive major media attention, and is now being targeted as a distinct cohort by numerous Fortune 500 companies." Summit attendees will hear Pontell discuss the distinct consumer behavior, experiences, values and attitudes of Generation Jones.
JWT BOOM, the premier integrated marketing firm specializing in reaching consumers 40+, holds its seventh annual LiveWire: The Summit (formerly titled Beyond the Numbers). Business owners looking for information on marketing to baby boomers will gain access to a vibrant collection of speakers, panels, workshops and special networking events where sharp thinking and innovative business are showcased.
"We are delighted to have Jonathan Pontell on our esteemed panel of keynote speakers and presenters," notes Lori Bitter, president of JWT BOOM. "Jonathan's insights into 'Generation Jones' and his thought leadership will add tremendous value to this year's presentation."
Each year the Summit explores fresh topics that speak to new data and evolving marketplace trends. This year's conference will explore Baby Boomer shopping, social networking, and successful tactics for marketing to Baby Boomer men. Attendees will walk away with proprietary research and strategies for turning valuable information into actionable sales tools.
"As the largest population segment in the United States, Baby Boomers wield tremendous power over our economy and culture," continues Bitter. "The LiveWire Summit is vital to communications professionals who are trying to wade through the noise and confusion that surround the topic of reaching these 40+ consumers." Participants will have access to new research and fresh insights that will help them understand this lucrative Baby Boomer demographic, as well as what Baby Boomers want and expect from social and traditional media.
Key research will be unveiled at this year's Summit, including the findings of this year's Boomer Heartbeat study, conducted by JWT BOOM in partnership with BoomerEyes/C&R Research. This in-depth study explores the ever-changing pulse of the Baby Boomer demographic, including their views and perceptions on life, work, health and wellness, travel, technology and finances.
About LiveWire: The Summit
LiveWire: the Summit is presented by JWT BOOM. Professionals with expertise and interest in marketing to Baby Boomers will convene to exchange valuable information in a dynamic learning environment. Previous attendees include the American Medical Association, AARP, British Airways, Deloitte & Touche, Ford Motor Company, General Mills, Unilever, Walt Disney Parks and Resorts and Wachovia.
With registration, participants will receive access to proprietary research, keynote and general sessions, workshops, on-going refreshments, receptions and complete conference documentation. As space is limited, early registration is recommended. Visit http://www.jwtlivewire.com for information, registration and sponsorship opportunities.
Sponsors of this year's Summit include American Society on Aging, BoomerEyes/C&R Research, BurstMedia, Geary Interactive, LinkedIn, Paramount Media Publishing, Inc., Selling to Seniors, Conde Nast's Portfolio, and ThirdAge.
About JWT BOOM
JWT BOOM is the premier integrated marketing firm specializing in reaching consumers 40+, and a leading source of information about Baby Boomers and older consumers. Providing results-driven strategy and execution, JWT BOOM excels at helping clients build profitable and lasting relationships with Baby Boomer and mature consumers. The group is headquartered in San Francisco.
Release Summary:
Jonathan Pontell will speak at this year's LiveWire: The Summit, which brings together experts in marketing to Baby Boomers to provide information on how best to engage with the Baby Boomer cohort.
Keyword Tags: generation jones, LiveWire: The Summit, marketing to baby boomers