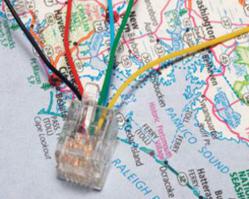 (PRWEB UK) 28 September 2012
The multitude of ways consumers can research and buy a product is increasing – just a few years ago, when I started working in eCommerce, my options were limited to search and shopping, with affiliates just starting to emerge. My journey followed a fairly predictable path of looking for the best price on Kelkoo and then purchasing online.
Today, the top affiliates are no longer mere 'bedroom affiliates' operating out of a home office but are key players investing as much in marketing themselves as the companies they promote.
New online marketing channels have emerged over the past few years including performance display partners such as Criteo and Quantcast – companies who are striving to measure the value of users who click on ads and improve conversion rates for online retailers.
Social media is a now a key part of people's everyday lives and is being used for peer-to-peer product reviews and referrals that can be an influencing factor in purchasing decisions.
The number of people using mobile devices either to purchase online or assist in multi-channel buying is also increasing and changing the way people research a product and whether they purchase or not.
There are also more purchasing options, with a rise of the number of pure play and multichannel retailers, creating a more confusing marketplace for the consumer.
What we found out about how people purchase online

Between 50% and 70% of all retailer sales journeys have at least two clicks prior to a sale.
Most converting journeys range from between three and eight clicks.
Fashion is where the research process is significantly longer and more diverse, with some fashion retailers taking much longer to convert. For example, the number of paths to conversion can be 10 times greater for fashion clients than other retail clients.
Time until conversion varies across Summit's retail clients, with 80% of sales generated within six to 26 days.
35-55% of sales are completed within an hour of a consumer visiting the site.
Understanding your customer journey
While we are able to measure the clicks and conversion rates, and there are definitely trends across retailers, we would stress that every retailer has a different customer profile and it is perilous to make generalisations. There are, however, some key points you can keep in mind to improve how you provide online retail services for your customers and measure your success. Online retailers need to understand:
1. The effect that one marketing channel has on others and how this can impact on overall performance.
2. The base level customer journey benchmarks and how these are affected by time of year, promotional activity and marketing activity.
3. How online marketing efforts translate to offline sales – tracking this activity is essential to gain a full picture of your complete marketing efforts.
Understanding your customers' journey to sale is the first step towards attribution.
What are your thoughts? Do you know or understand your customers' journey to sale? Email or tweet @summitmedia
Author:
Dave Trolle, Head of Direct Response at Summit Media, with analysis by Nicola Lattimore
About Summit
We provide retail consulting, ecommerce and online marketing to transform the way leading retailers trade online. We give them the advice, technology and marketing they need to grow their business. We make it more likely that people will buy from them, than from anyone else.