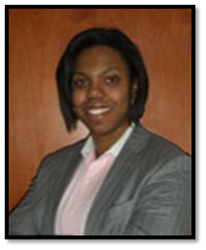 Scotch Plains, NJ (PRWEB) December 18, 2013
Approved NJ Top Doc, Dr. Tamica Evelyn White of Summit Breast Care was inducted into the American College of Surgeons at the 100th Clinical Congress on October 6th, 2013, in Washington, D.C. Only surgeons who provide the highest quality of care and have the utmost respect of their peers qualify to become members of this college.
In other great news, Dr. White hosted a very successful open house at the new Breast Center at Hackensack UMC at Pascack Valley in Westwood, NJ, on October 10th from 3-7 p.m. Dr. White will be providing state-of-the-art surgical care alongside radiologists and oncologists at this brand new breast center!
Dr. Tamica White is board certified in general surgery, has trained in thoracic surgical oncology, and specializes in breast surgical oncology. Dr. White also holds a Cardiothoracic Surgery Fellowship from New York Presbyterian Hospital-Cornell University in New York City and a Fellowship from Memorial Sloan Kettering. She is published and has received awards for surgical excellence.
Summit Breast Care is a team of board certified physicians who provide state-of-the-art breast care for all patients in a kind, calm and caring manner. Just some of the services they offer include bra fitting, treatment of breast cancer during pregnancy, breast cancer genetic testing, treating breast pain, excisional biopsies, lifestyle modifications for high risk women, and mastitis. The approach to the treatment of breast diseases has moved from surgical diagnosis to office based biopsy for diagnosis. Summit Breast Care provides office based procedures. They utilize oncoplastic surgery techniques for their cancer patients to provide the best cancer and cosmetic outcome.
They offer an evidence-based approach to all breast diseases.
Summit Breast Care currently has five offices at five convenient locations: Newark (At Saint Michael's Medical Center), Montclair (at Mountainside Hospital's Breast Health Center), Springfield, Sparta, and Hackettstown, NJ. For more information locations you can visit Dr. Tamica White's full profile at http://www.njtopdocs.com/TamicaEWhiteMD.
About Us
NJ Top Docs is a comprehensive information resource of Top Doctors, Dentists and Hospitals. We are profiling over 900 Healthcare Providers and have made it convenient for you to find them.
NJ Top Docs allows patients to "meet" these providers online before making their appointment.
For more information, e-mail us at info(at)NJTopDocs(dot)com and/or visit http://www.NJTopDocs.com.
You can also follow us on Facebook – Twitter – YouTube.