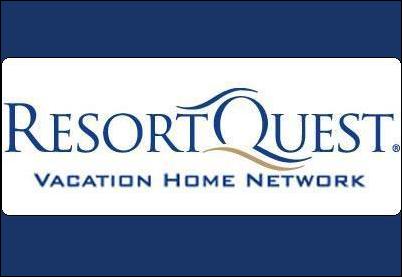 Reaching your golf - and human - potential.
Sun Valley, Idaho (PRWEB) April 20, 2007
Concerned about your physical and emotional health and ready to do something about it? Retreat to Sun Valley, Idaho this Memorial Day weekend and hear from experts in various fields and find items that can lead to better health.
For nine years the Sun Valley Wellness Festival has gathered an elite collection of inspiring speakers and experienced practitioners to bring the voice of health and wellness to our eager audience. This year will bring the tenth annual festival to Sun Valley resort
The keynote speaker for the Friday, May 25th event this year, will be Robert F. Kennedy, Jr., who will address our important environmental destiny, emphasizing connections between individual, local, regional and global wellness.
ResortQuest offers a number of Sun Valley lodging packages for this special weekend. ResortQuest has the valley's largest variety of vacation rental properties, from hotel rooms, to 3 bedroom condominiums, to 5 bedroom luxury homes. The Sun Valley vacation rentals that are represented are in several different locations in the valley and offer a variety of amenities to suit your needs and desires.
Mr. Kennedy's appearance comes at a time when forging links between each resident of the planet and the larger, global family of responsibilities is of critical importance. His work as President of the Waterkeeper Alliance and as Chief Prosecuting Attorney for Riverkeeper, an organization designed to safeguard the Hudson River and the New York City watershed, combined with his legacy, will deliver a most memorable keynote.
In addition to Mr. Kennedy, there will be many other respected experts presenting on the three disciplines of body, mind and spirit. The Sun Valley Wellness Festival focuses not only on one's physical health, but the well being of the mind and spirit as well.
As the festival celebrates this tenth anniversary milestone, the organization has been awarded 501c3 status. The Officers and Board of Directors have brought their expertise and talents together in a synergistic way that will ensure a successful year for the festival.
A gift to the Sun Valley Wellness Institute in support of the Wellness Festival this year will be especially meaningful. It is an opportunity to support a well-rounded, balanced and enlightened approach to health and wellness. Your gift will enable the Institute to attend to important wellness issues year round, as plans to engage the community in specific events at other times of the year emerges.
In addition, there will be several workshops, presentations and exhibitors during the festival. The festival dates are Thursday, May 24th through Monday, May 28th. Some of the topics for the workshops are "The process of good health," "Conversations about dreams and dreaming," "Stop settling for less," and "Reaching your golf - and human - potential."
About ResortQuest
ResortQuest, one of the nation's leading vacation rental management and resort real estate companies, provides a one-stop resource for North America's premier resort destinations, ResortQuest.com. ResortQuest is the largest marketer and management company of vacation condominiums and leading vacation rentals in the U.S. and Canada, based on a portfolio of nearly 17,000 properties, from Hilton Head rentals to a fort walton beach condos, with a combined real estate value estimated at approximately $7 billion. ResortQuest Real Estate is one of the nation's leading real estate companies, focusing exclusively on resort properties, offering superior brokerage services in the country's premier beach, ski and golf destinations. ResortQuest employs more than 4,000 people and is owned and operated by Gaylord Entertainment Co. (NYSE: GET), one of the largest and fastest growing companies in the hospitality and entertainment industries, based in Nashville, Tenn., that also owns and operates Gaylord Hotels and the Grand Ole Opry. For more information, visit ResortQuest.com or GaylordEntertainment.com.
# # #