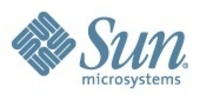 The Network is the Computer
MENLO PARK, Calif. (PRWEB) June 23, 2008
When:
9-10 a.m. PST, Friday, June 27
http://www.blogtalkradio.com/shiftradio
How to Listen to the Live Show:
Visit http://www.blogtalkradio.com/shiftradio, dial in number for questions: (347) 539-5008
Note: If you would like to submit a question for consideration in advance of the program, please send to shiftradio@sun.com by Thursday, June 26.
Podcasts will be posted here after every show: http://www.blogtalkradio.com/stations/sunradio/featured.aspx
About the Guest Speaker:
Hal Halpin is an American computer game executive and entrepreneur. He is perhaps best known as the founder of the video game industry's retail trade association Interactive Entertainment Merchants Association (IEMA). Halpin is currently the president of the Crest Group and the Entertainment Consumers Association (ECA).
Upcoming Guests:
Our next guest will be Mark DeLoura, VP Technology at GreenScreen Interactive, on Wednesday, July 2.
About Sun Microsystems, Inc.
Sun Microsystems develops the technologies that power the global marketplace. Guided by a singular vision -- "The Network is the Computer" -- Sun drives network participation through shared innovation, community development and open source leadership. Sun can be found in more than 100 countries and on the Web at http://sun.com.