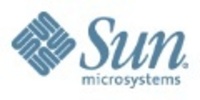 The Network is the Computer
SANTA CLARA, Calif. (PRWEB) January 31, 2008
The contract has been awarded on the basis of the most economically advantageous tender in terms of price and quality.
Technical evaluation criteria encompassed, among others: the quality, functionality and performances of the proposed server hardware and the associated software, including reliability and scalability, compliance with ecological standards and the quality of the proposed Application Migration Services.
The multi-year Framework Contract was awarded to Sun for the purchase of servers and associated equipment on 31st July 2007 for a duration of two years from the date of the signature. Two extensions are possible of one year each and four additional extensions of three months each are possible during the fifth year.
The awarded amount of the market is EUR 95,995,965.67 (approximately $141 million) for all the participating institutions and for its whole period of validity. Of this amount, The European Commission on its own awarded EUR 81,430,488.29 (approximately $120 million).
The total volume of the market is estimated at around 1,100 servers that are compliant with all technical requirements.
About Sun Microsystems, Inc.
Sun Microsystems develops the technologies that power the global marketplace. Guided by a singular vision -- "The Network is the Computer" -- Sun drives network participation through shared innovation, community development and open source leadership. Sun can be found in more than 100 countries and on the Web at http://sun.com.
Sun, Sun Microsystems, the Sun logo, Java, and The Network Is The Computer are trademarks or registered trademarks of Sun Microsystems, Inc. in the United States and other countries. UNIX is a registered trademark in the United States and other countries, exclusively licensed through X/Open Company Ltd.