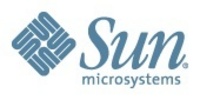 The Network is the Computer
MENLO PARK, Calif. (PRWEB) June 16, 2008
When:
12 Noon – 1 p.m. PST, Thursday, June 19
How to Listen to the Live Show:
Visit http://www.blogtalkradio.com/stations/sunradio/innovationinsider, dial in number for questions: (646) 478-3261.
Note: If you would like to submit a question for consideration in advance of the program, please send to innovationinsider@sun.com by Wednesday, June 18.
Podcasts will be posted here after every show: http://www.blogtalkradio.com/stations/sunradio/featured.aspx
About the Guest Speaker:
Michael A. Keller is the Ida M. Green University Librarian at Stanford, as well as Director of Academic Information Resources, Publisher of HighWire Press, and Publisher of the Stanford University Press. These titles touch on his major professional preoccupations: commitment to support of research, teaching and learning; effective deployment of information technology hand-in-hand with materials; active involvement in the evolution and growth of scholarly communication. He may be best known at present for his distinctively entrepreneurial style of librarianship. As University Librarian, he endeavors to champion deep collecting of traditional library materials (especially of manuscript and archival materials) concurrent with full engagement in emerging information technologies.
Upcoming Guests:
Our next guest will be Michael Cornwell, Sun Microsystems manager of flash memory technology business development.
About Sun Microsystems, Inc.
Sun Microsystems develops the technologies that power the global marketplace. Guided by a singular vision -- "The Network is the Computer" -- Sun drives network participation through shared innovation, community development and open source leadership. Sun can be found in more than 100 countries and on the Web at http://sun.com.