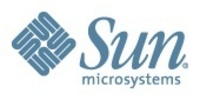 The Network is the Computer
MENLO PARK, Calif. (PRWEB) September 17, 2008
These experts will be discussing the latest developments in high performance computing and the business innovations organizations can experience enabled through HPC.
Innovation Insider is a show on BlogTalkRadio from Sun Microsystems that features discussions with industry innovators on a variety of topics.
When:
9:00a.m.-10:00a.m. PDT, Thursday, September 18, 2008
Where:
Visit http://www.blogtalkradio.com/stations/sunradio/innovationinsider, dial in number for questions: (646) 478-3261.
Podcasts will be posted here after every show: http://www.blogtalkradio.com/stations/sunradio/featured.aspx
About Tony Warner: Tony Warner is the HPC Initiative Marketing Manager for Sun Microsystems. Tony is a veteran Sun employee having been with the company for over 21 years. In his time at the company he has held many positions from Field Engineering, to Training, to Technical Support, to Marketing and has been part of the team responsible for Sun's HPC marketing for the last 5 years.
About Rich Brueckner (AKA FlexRex): Rich Brueckner earns his living as Community Manager for HPC Systems at Sun Microsystems. When he's not managing Global Events, he keeps busy blogging on the Sun HPC Watercooler. You can also follow him on Twitter.
About Sun Microsystems, Inc.
Sun Microsystems develops the technologies that power the global marketplace. Guided by a singular vision -- "The Network is the Computer" -- Sun drives network participation through shared innovation, community development and open source leadership. Sun can be found in more than 100 countries and on the Web at http://sun.com.