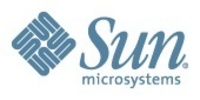 Sun has invested in Intel fasterLAB program to facilitate this joint engineering activity.
SANTA CLARA, Calif. (PRWEB) July 1, 2008
"Intel is focused on engineering architectures which fully optimize the features of our processors to achieve lowest possible latency in trading operations. This involves close collaboration with partners such as Sun around both hardware design and the unique features of Solaris 10 for the benefit of our joint customers," said Nigel Woodward, Global Director, Financial Services for Intel. "Sun has invested in Intel fasterLAB program to facilitate this joint engineering activity."
Algorithmic trading continues to drive the quest for greater speed and lower latency in the capital markets sector with firms needing to re-architect their trading systems for low latency and high performance. This need is even more critical today as financial organizations strive to keep pace with new technology and remain competitive in the face of increasing competition.
"Financial institutions are now building or looking to build optimum infrastructures to support this step-change in performance and take advantage of the computing power that is now available, whilst still reducing power requirements and total cost of ownership," said Ambreesh Khanna, CTO, Financial Services Group, Sun Microsystems. "Through partnerships with the world's leading application vendors and innovators like Intel and Thomson Reuters, Sun enables firms to achieve low-latency, high-availability trading."
Scalable performance is especially important at higher throughput rates, since a significant reduction in end-to-end trade latency gives capital markets firms a critical trade timing advantage in the face of increasing market data and trading volumes – without necessitating big-budget infrastructure replacement work. Experience has shown that only the Solaris™ Operating System can continue to deliver deterministic latency performance at very high message throughput rates.
Benchmark test highlights:
The Benchmark was conducted using Intel-based Sun Fire™ X4150 servers with dual Quad-Core Intel® Xeon® X5460 3.16 GHz processors, running Solaris™ 10 Operating System (Solaris OS) technologies and utilizing a 1Gb Ethernet network infrastructure. This benchmark was done using the Thomson Reuters standard topology, not stacked topology. The highest throughput for a Source Distributor (1,010,000 - 1.01 Million messages per second) and Point-to-Point (P2PS – 876,000 messages per second) achieved to date on a two-socket server for Reuters Market Data System in a traditional topology on Solaris/Intel/1GbE. More than 3.0 Million outbound user messages per second for the Point-to-Point Server fanout. RMDS network end-to-end latency on 1GbE network infrastructure is the lowest to date on Solaris/Sun/Intel. Sun's Solaris OS standard networking stack provides the lowest end-to-end RMDS latency compared to previously published results. End-to-end RMDS 6.0 latency on the Solaris OS platform at the rate of 480,000 messages per second is sub-millisecond and at 500,000 messages per second is at one millisecond. To date Solaris OS is one of the few platforms able to measure RMDS latency at 700,000 messages per second, providing under 1.5 millisecond end-to-end latency for RMDS at this message rate. For more information on Sun's work in Financial Services: http://www.sun.com/solutions/landing/industry/financial_services.xml
About Sun Microsystems, Inc.
Sun Microsystems develops the technologies that power the global marketplace. Guided by a singular vision -- "The Network Is The Computer" -- Sun drives network participation through shared innovation, community development and open source leadership. Sun can be found in more than 100 countries an on the Web at http://sun.com.
Copyright 2008 Sun Microsystems, Inc. All rights reserved. Sun, Sun Microsystems, the Sun logo, Sun Fire and Solaris are trademarks or registered trademarks of Sun Microsystems, Inc. or its subsidiaries in the United States and other countries.